Product features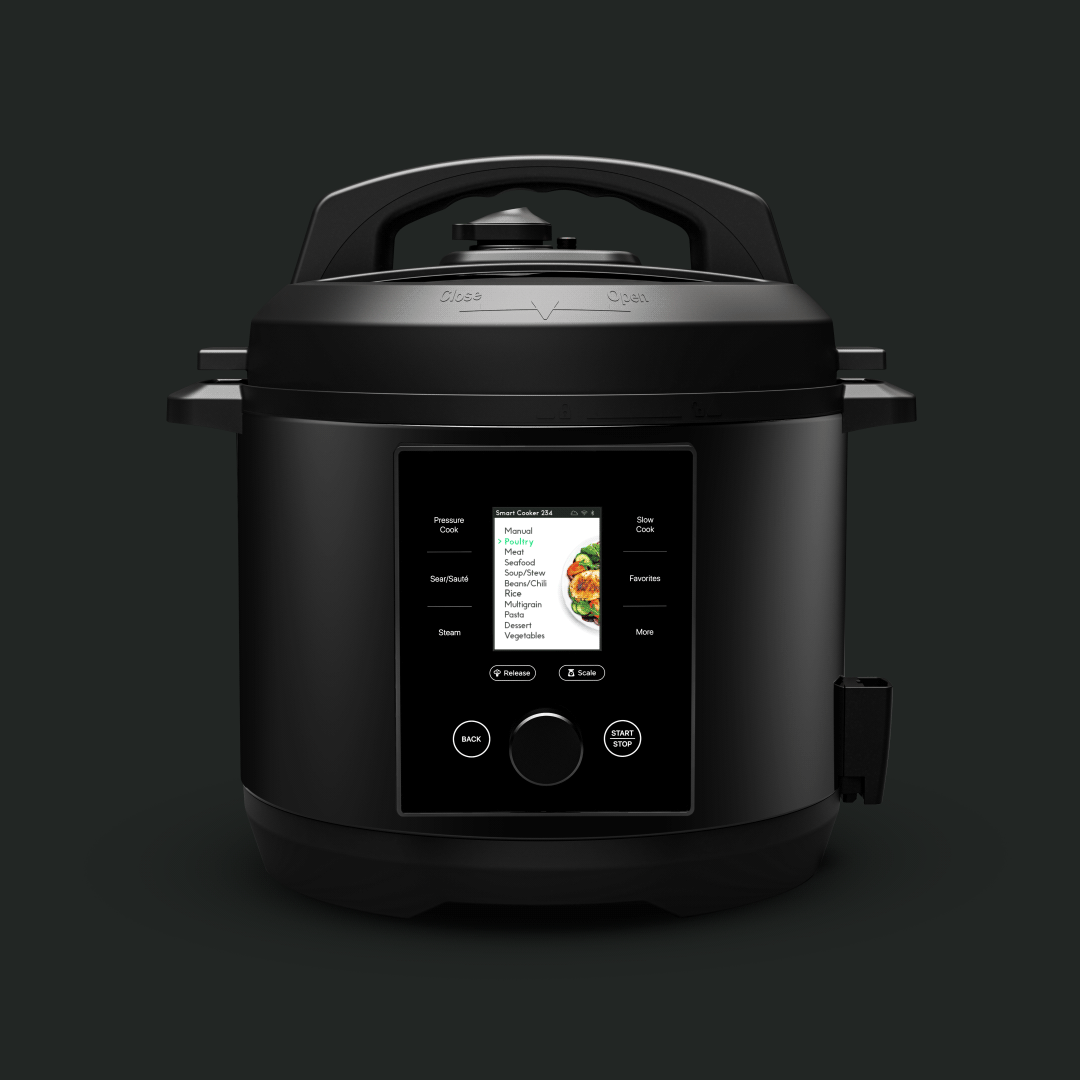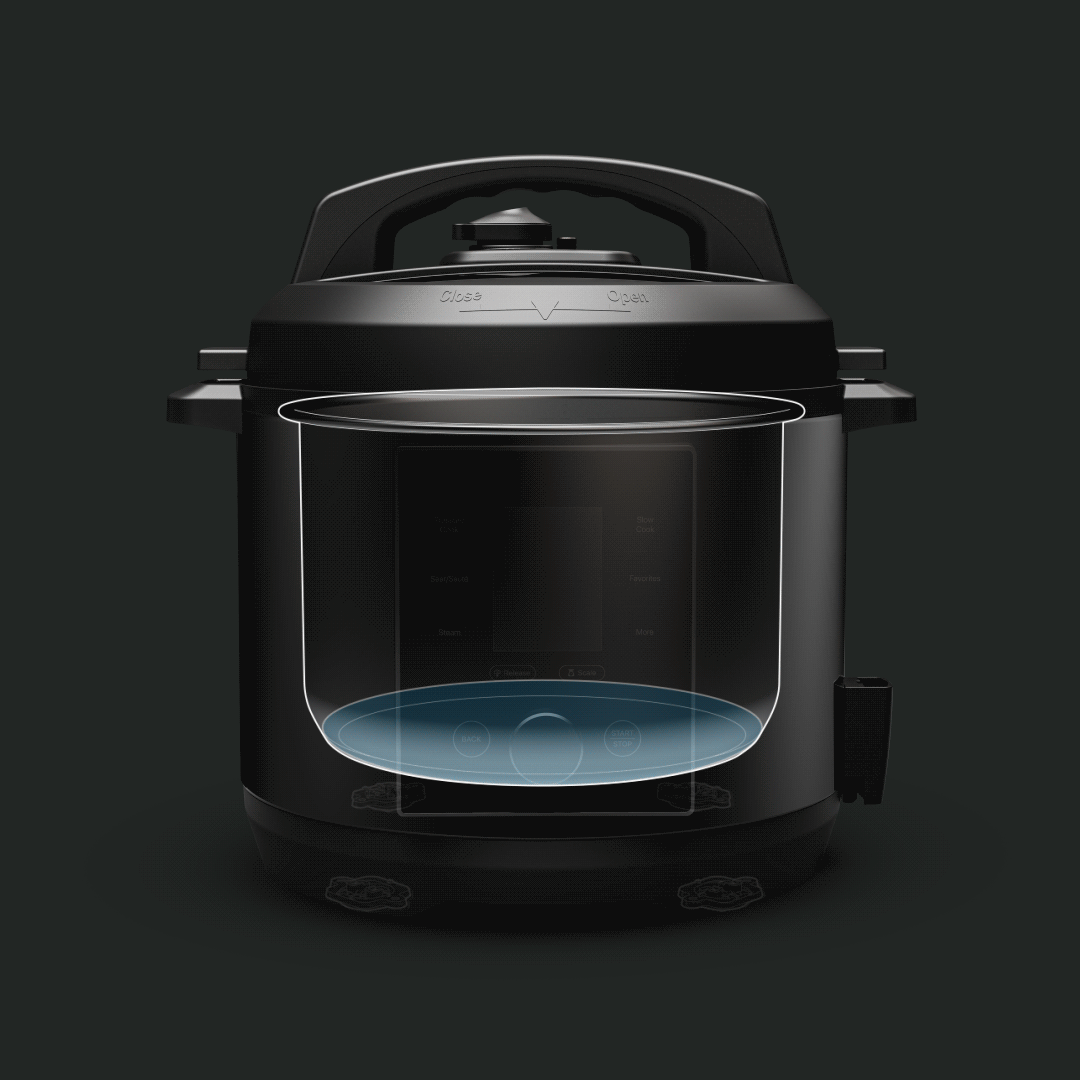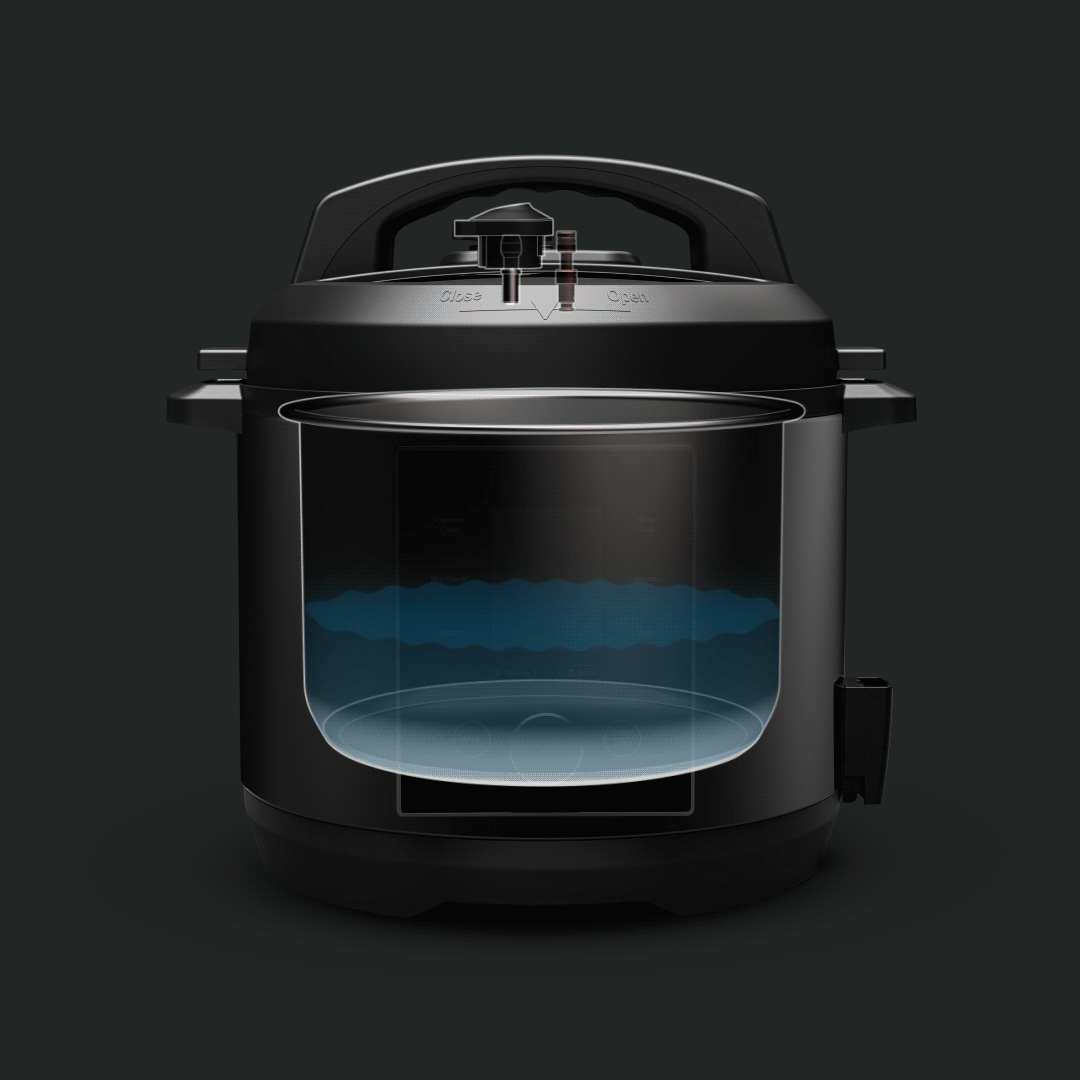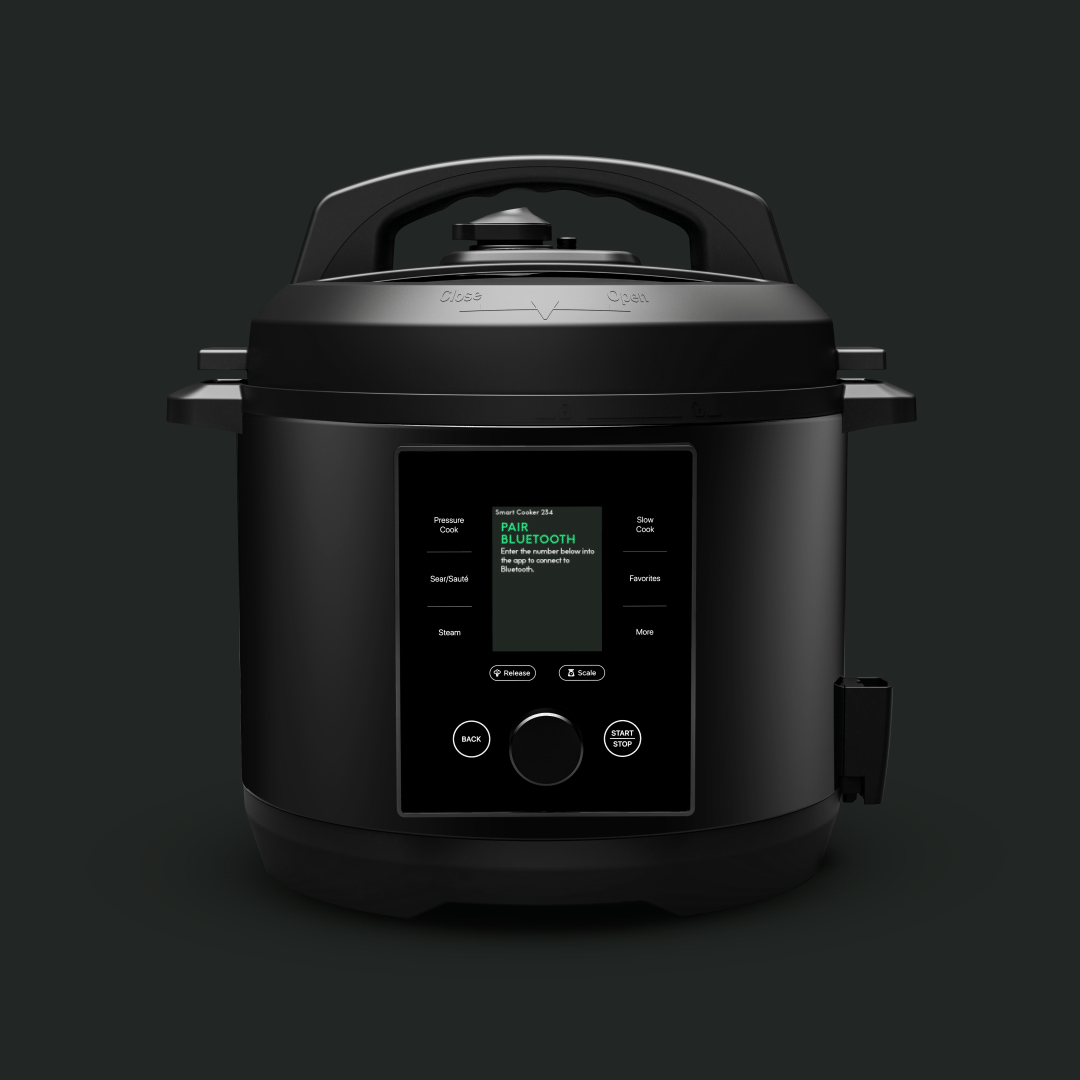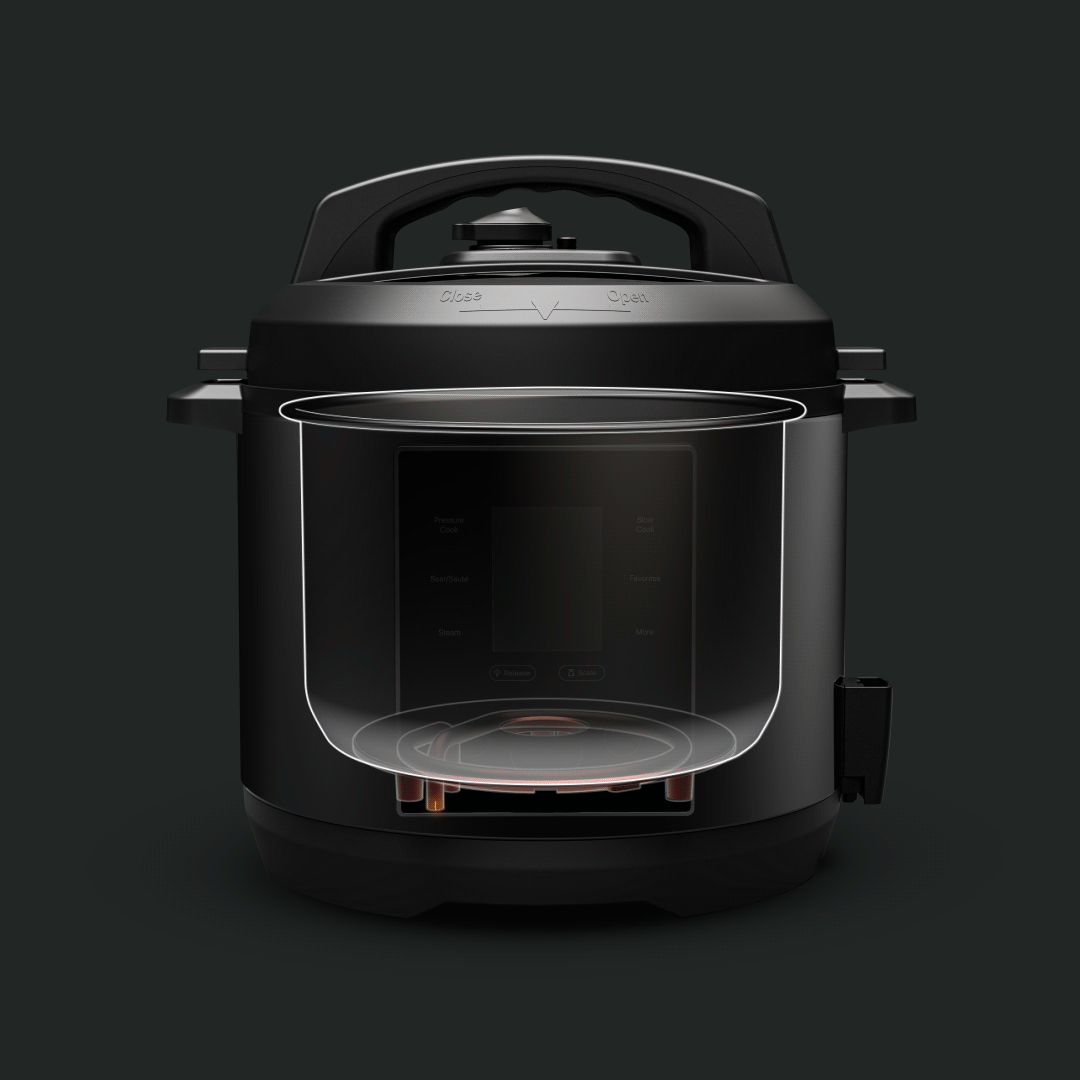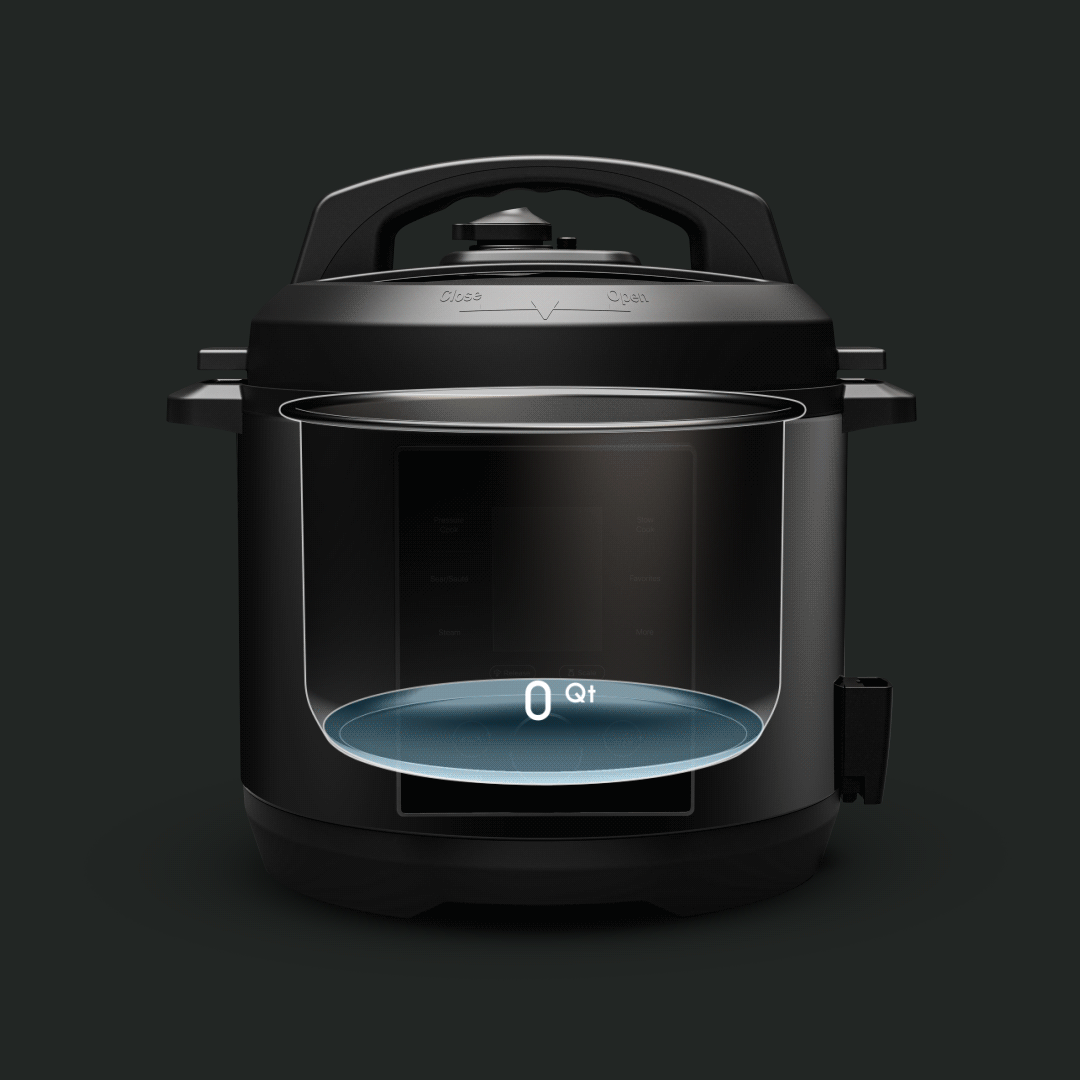 300+ presets
Calculate custom cooking times, temperatures, and modes for your favorite ingredients directly on your Smart Cooker™
Built-in scale
No measuring cups or spoons needed - use the built-in cooking scale right in the non-stick cooking pot. Simply pour your ingredients right in and your Smart Cooker™ will tell you how many oz, lbs, etc have been added
Auto pressure release
No need to go near your pressure cooker, simply set your Smart Cooker™ to release steam at the end of the cooking process with one of the three methods - quick, pulse, or natural.
WiFi enabled
Paired seamlessly with the CHEF iQ® app, you can master your kitchen with ease, guaranteed. Monitor your meal with the app or set your Smart Cooker™ to automatically release pressure in an instant, after cooking is complete
Rapid cooking
Prepare foods 70% faster than traditional methods with pressure cooking, a method of cooking in a sealed environment that reaches higher temperatures, resulting in quick, weeknight-friendly meals
6-quart capacity
Cook for the whole family with the large, non-stick cooking pot using the CHEF iQ® app or the intuitive, next-gen LCD display with capacitive touch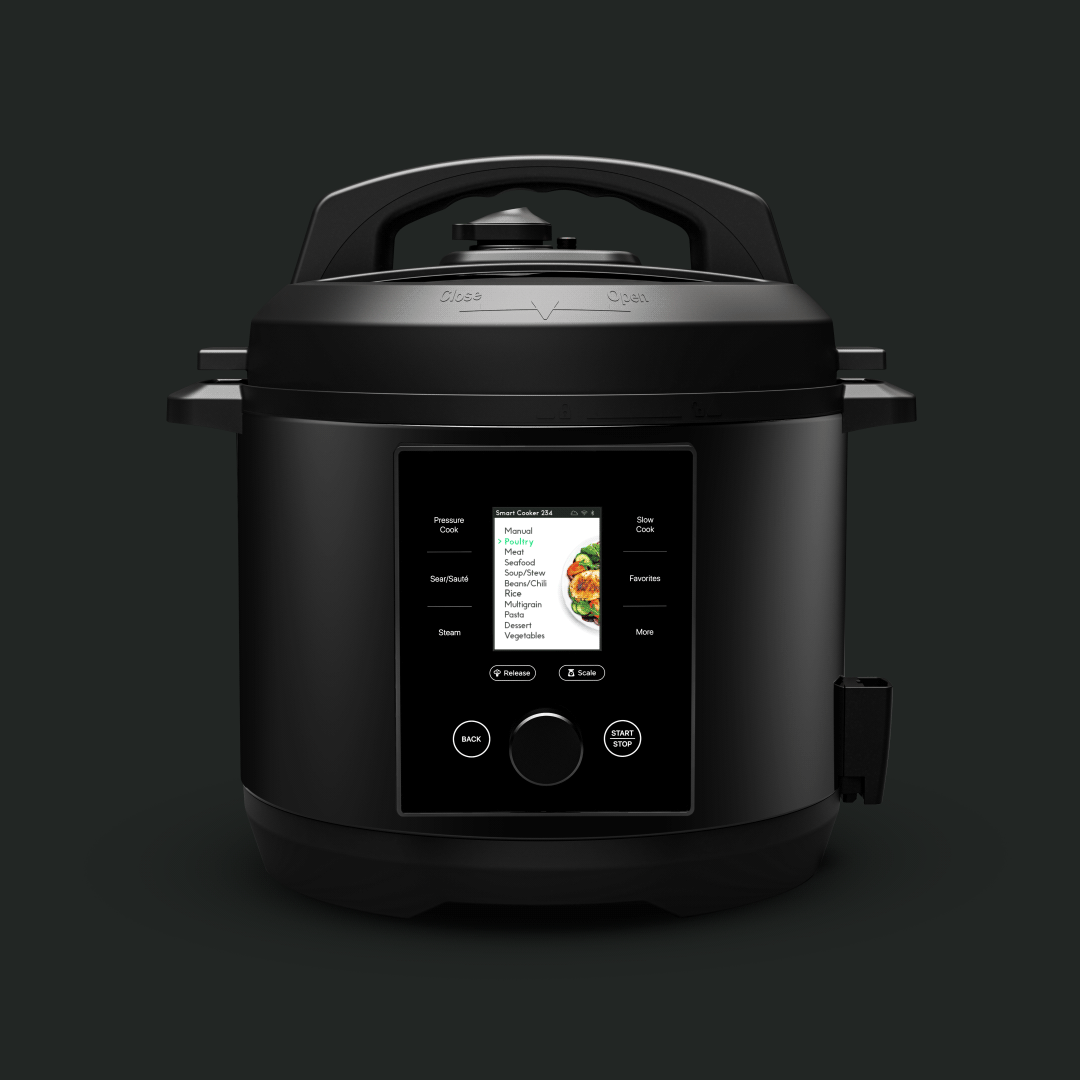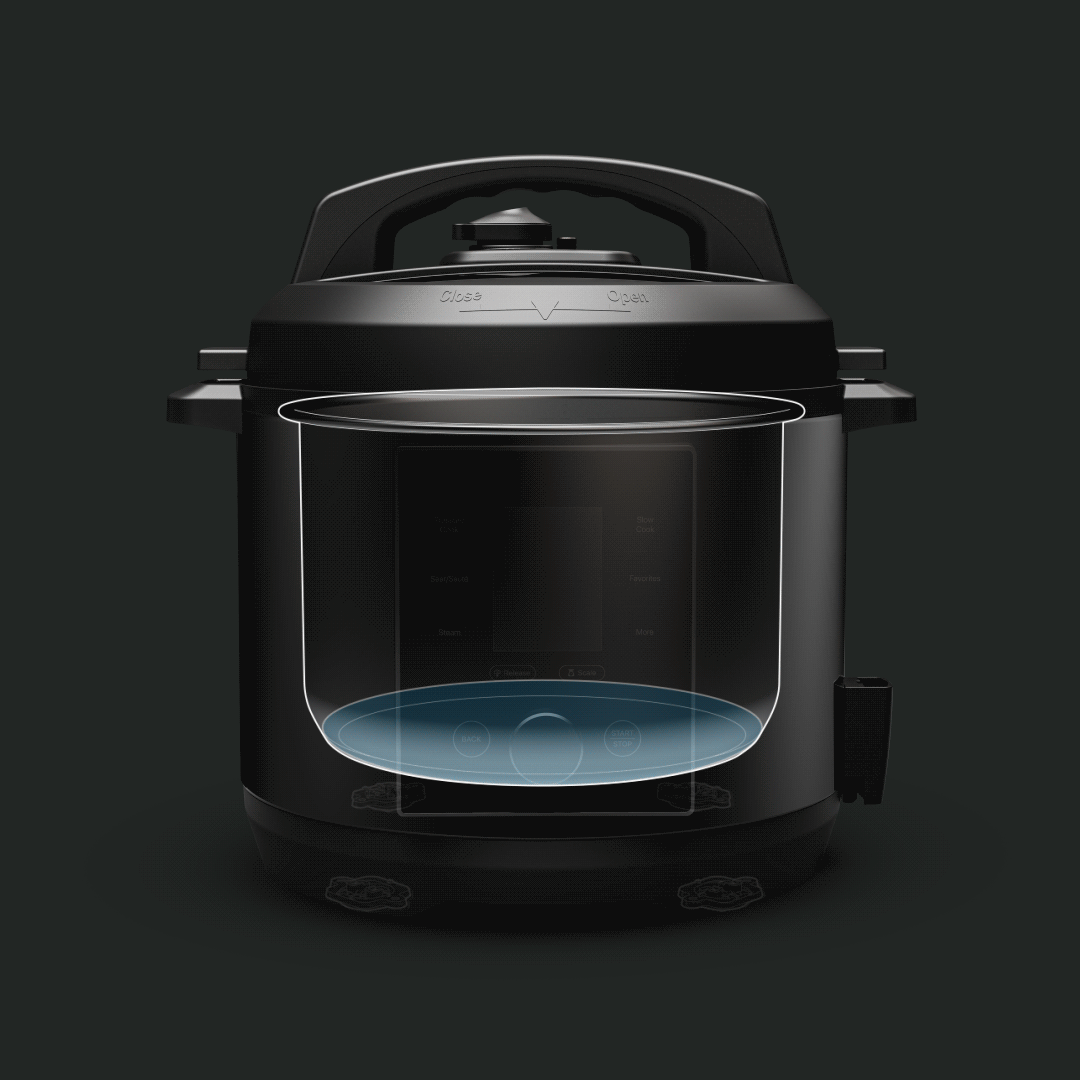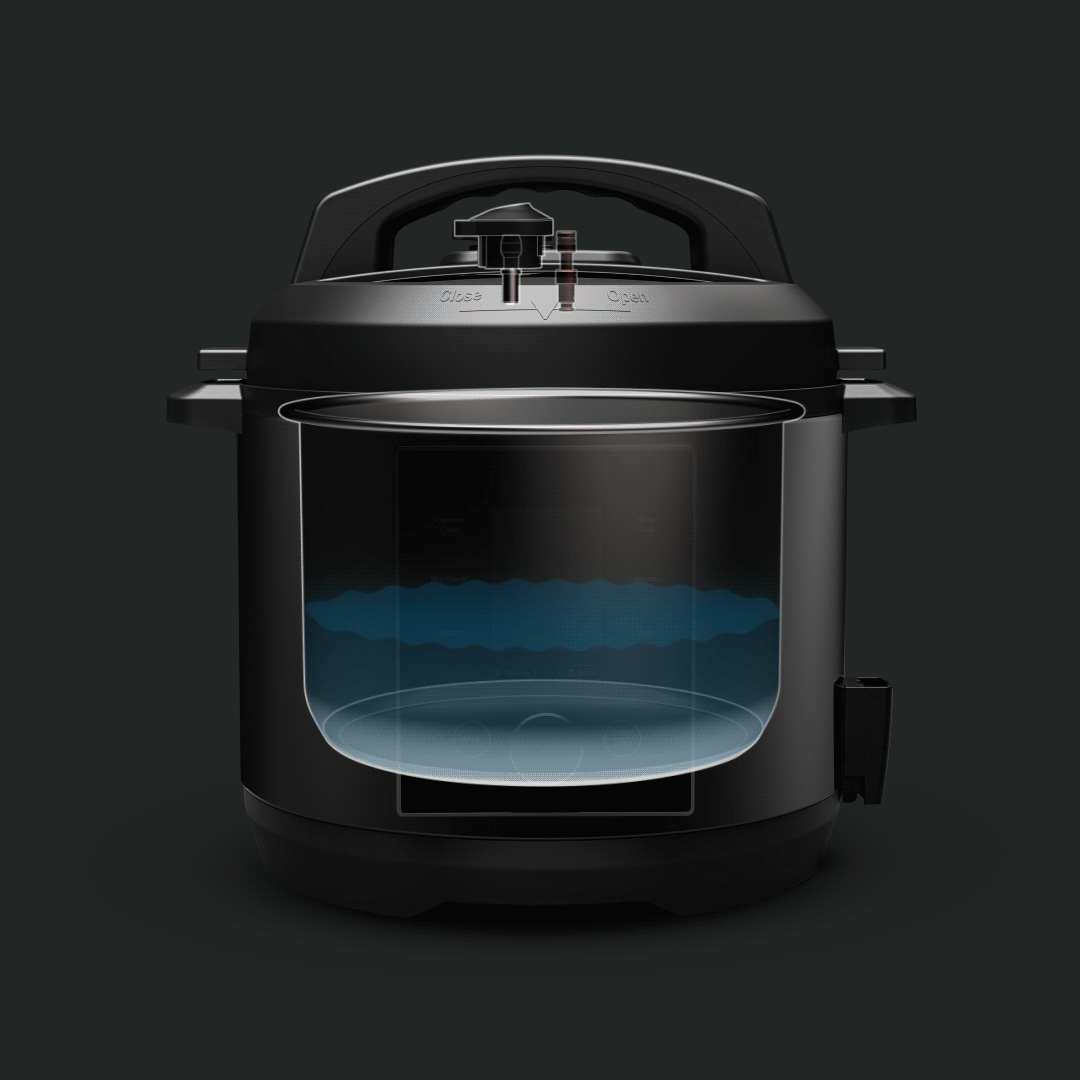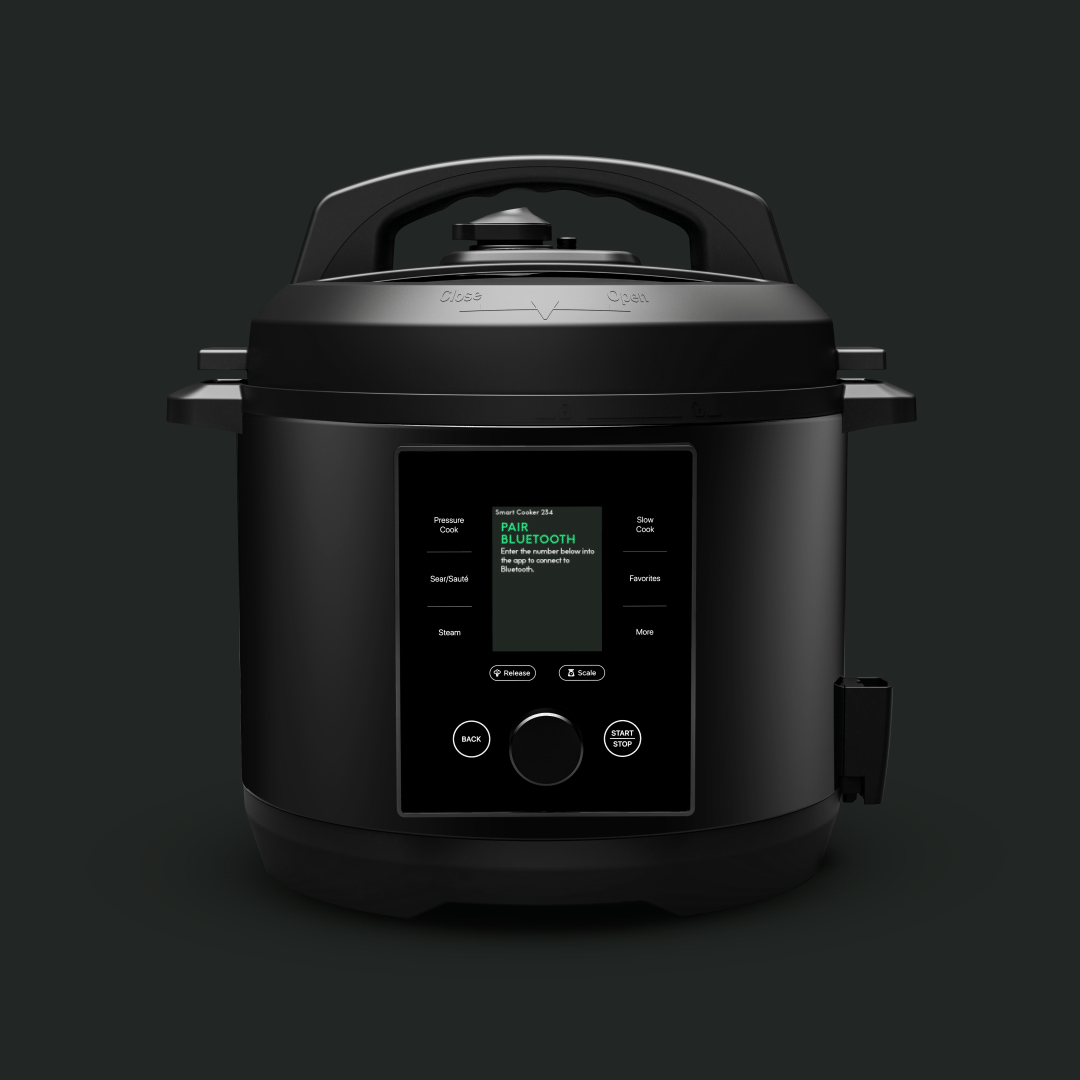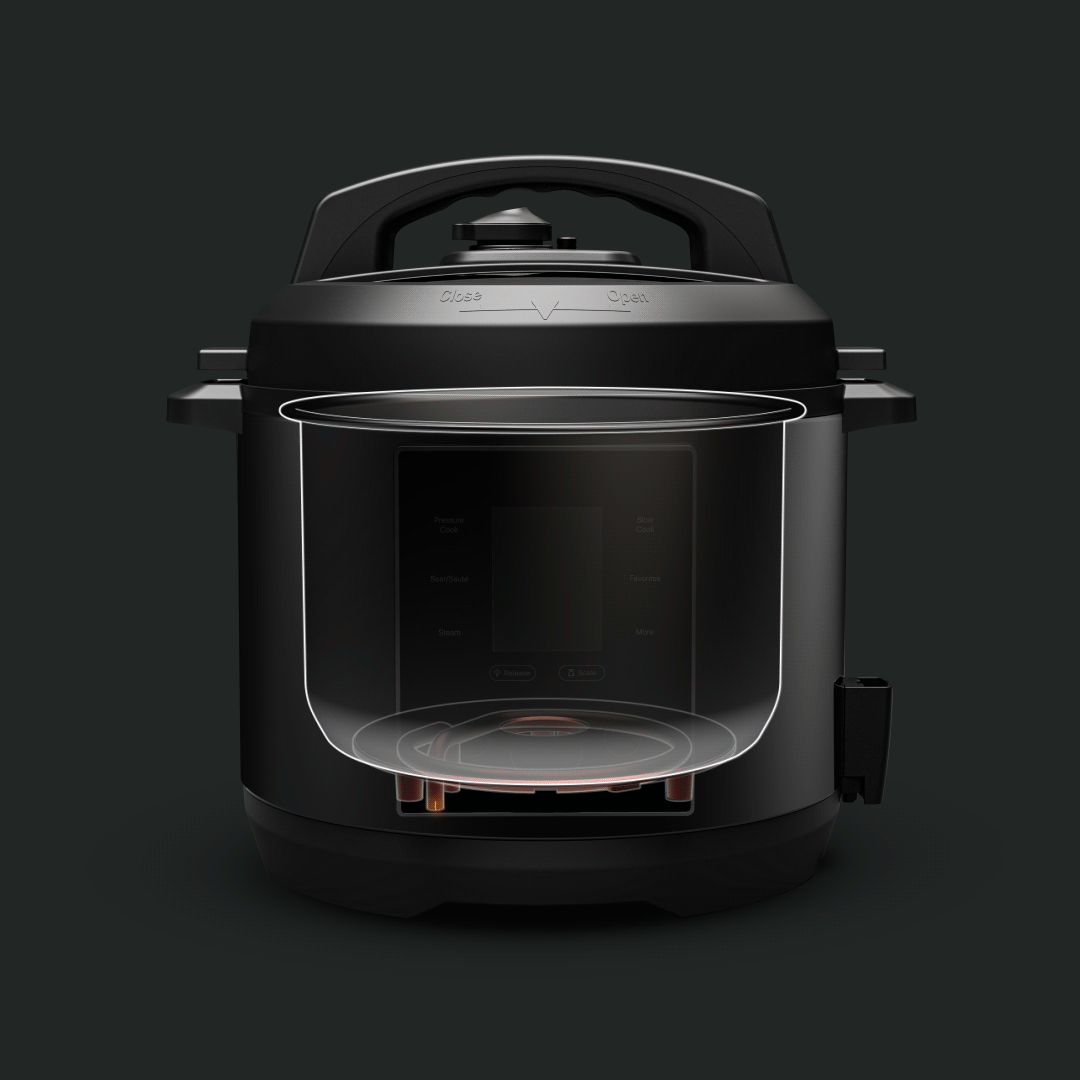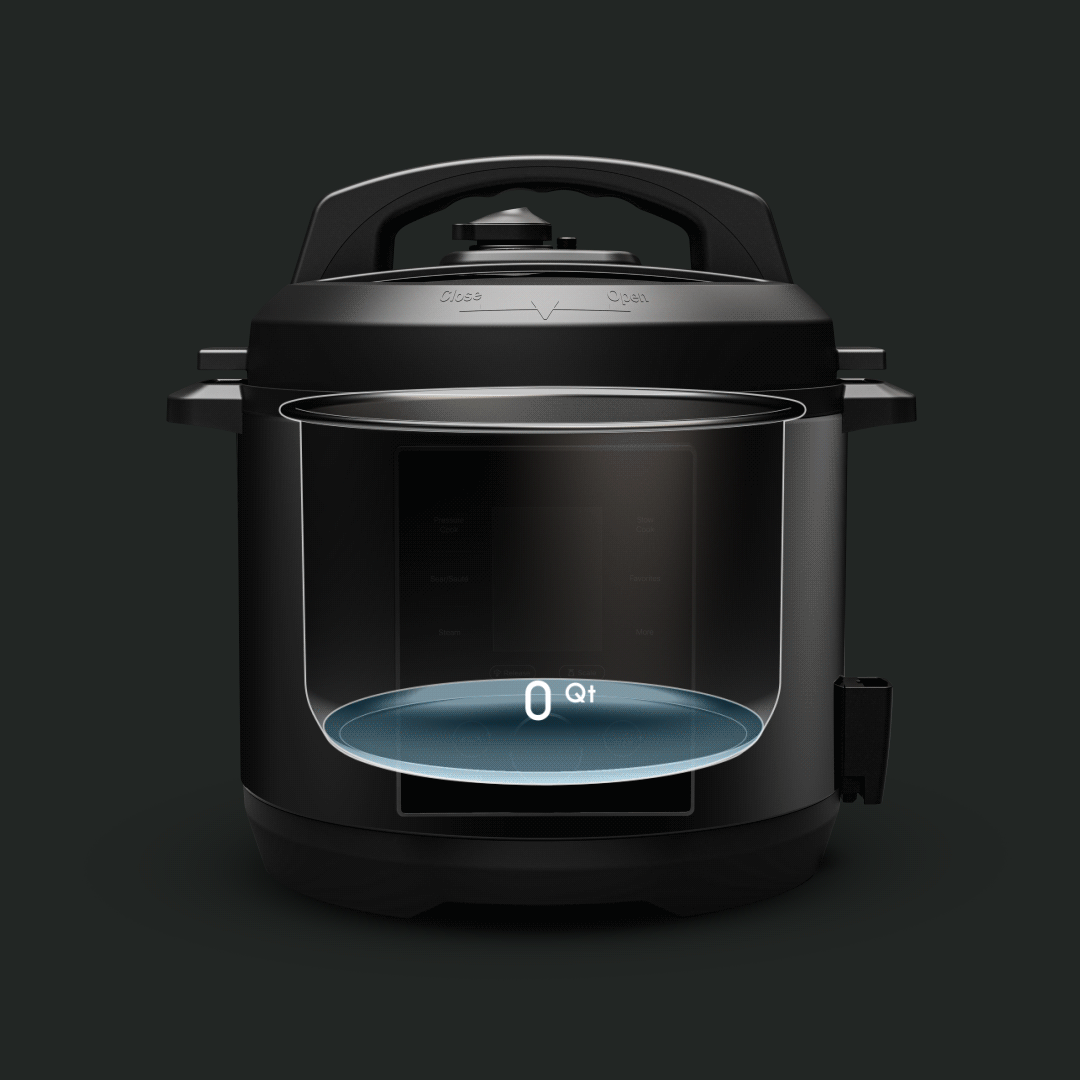 App details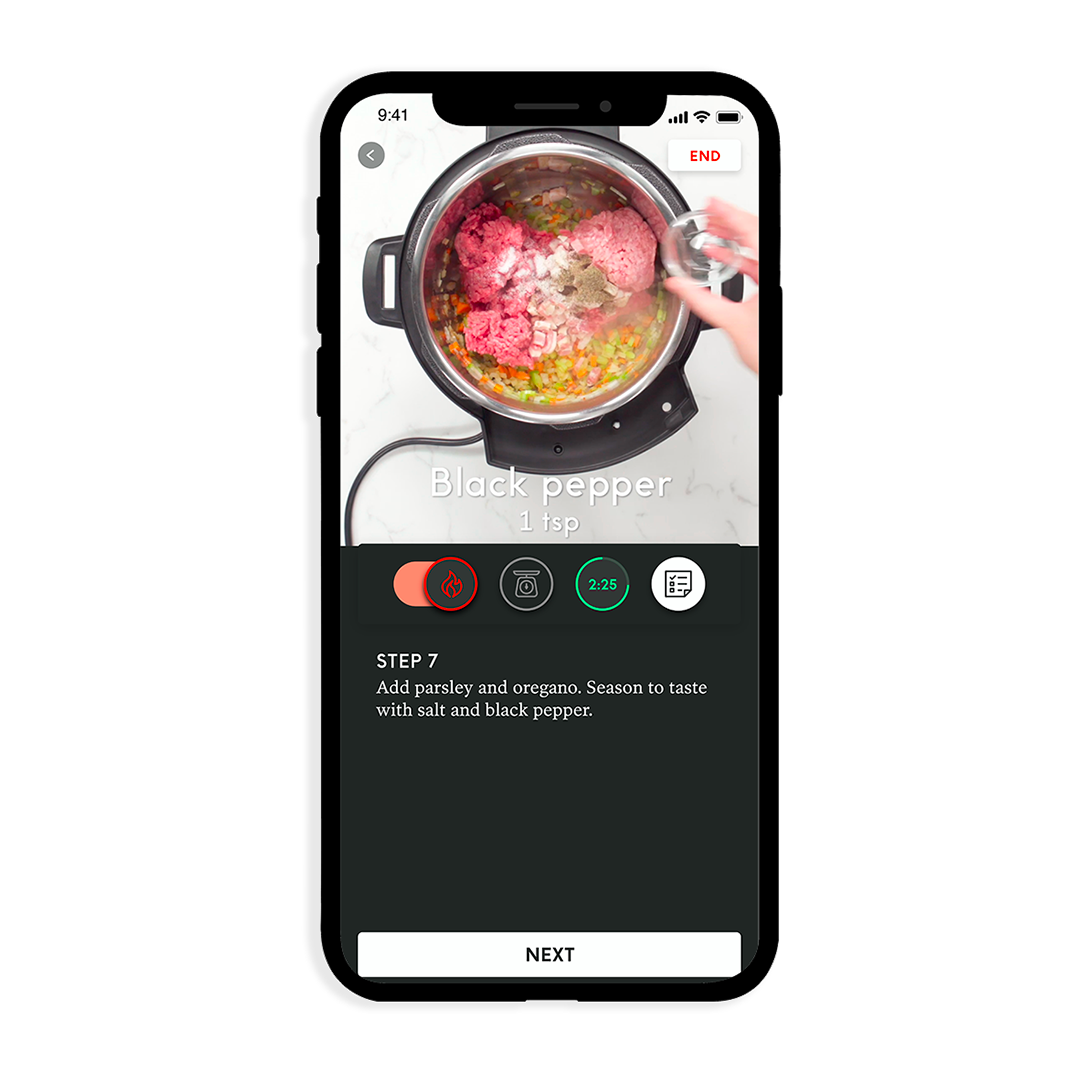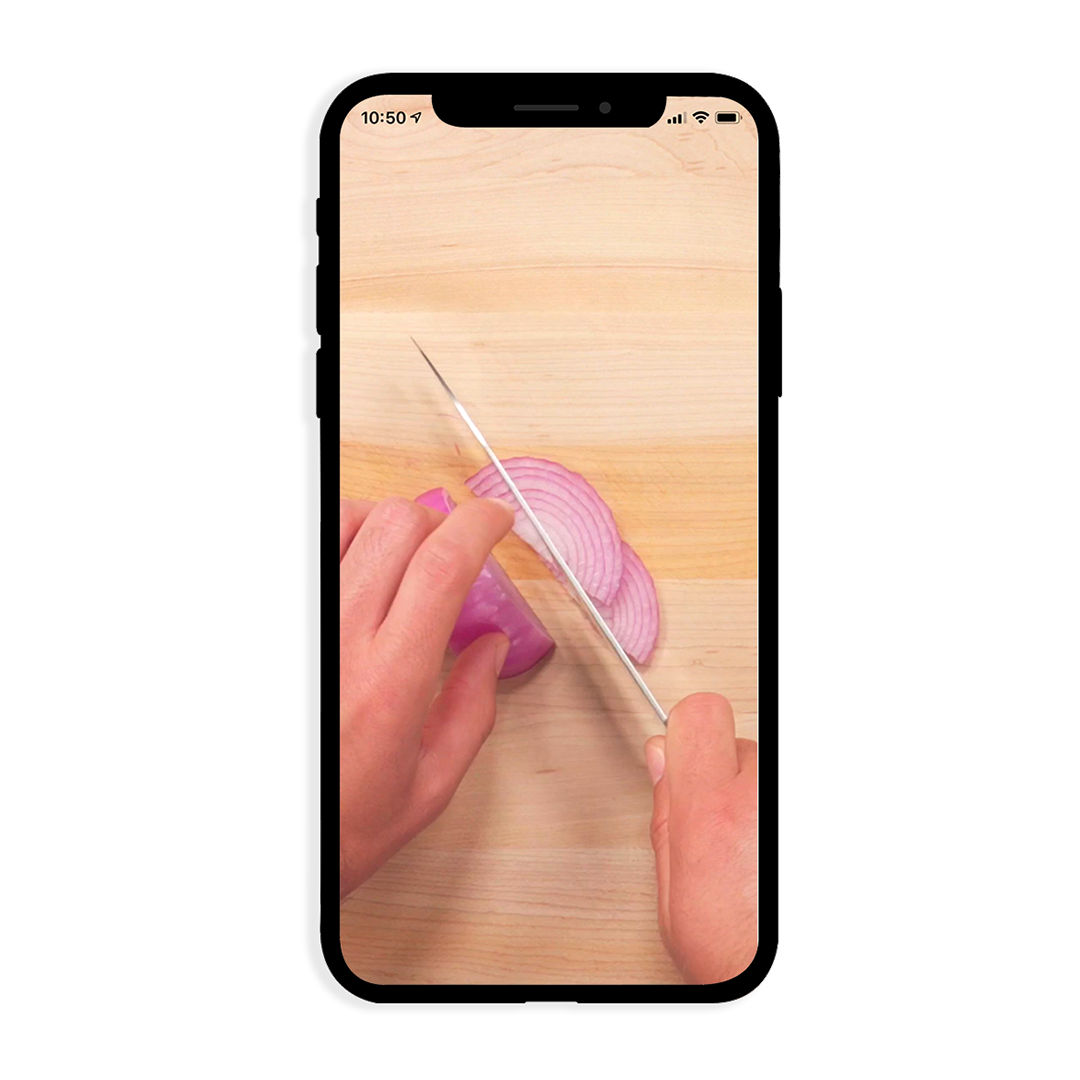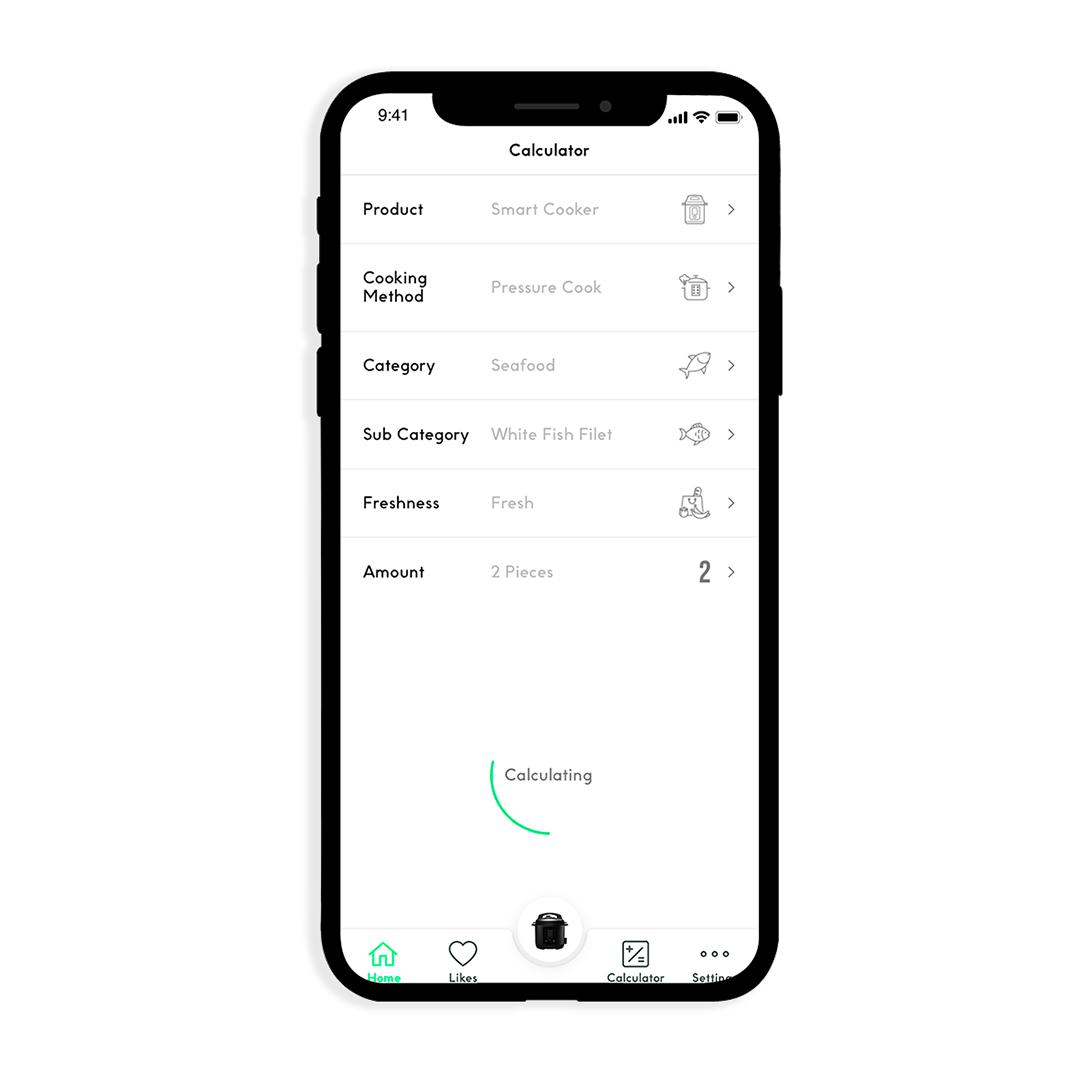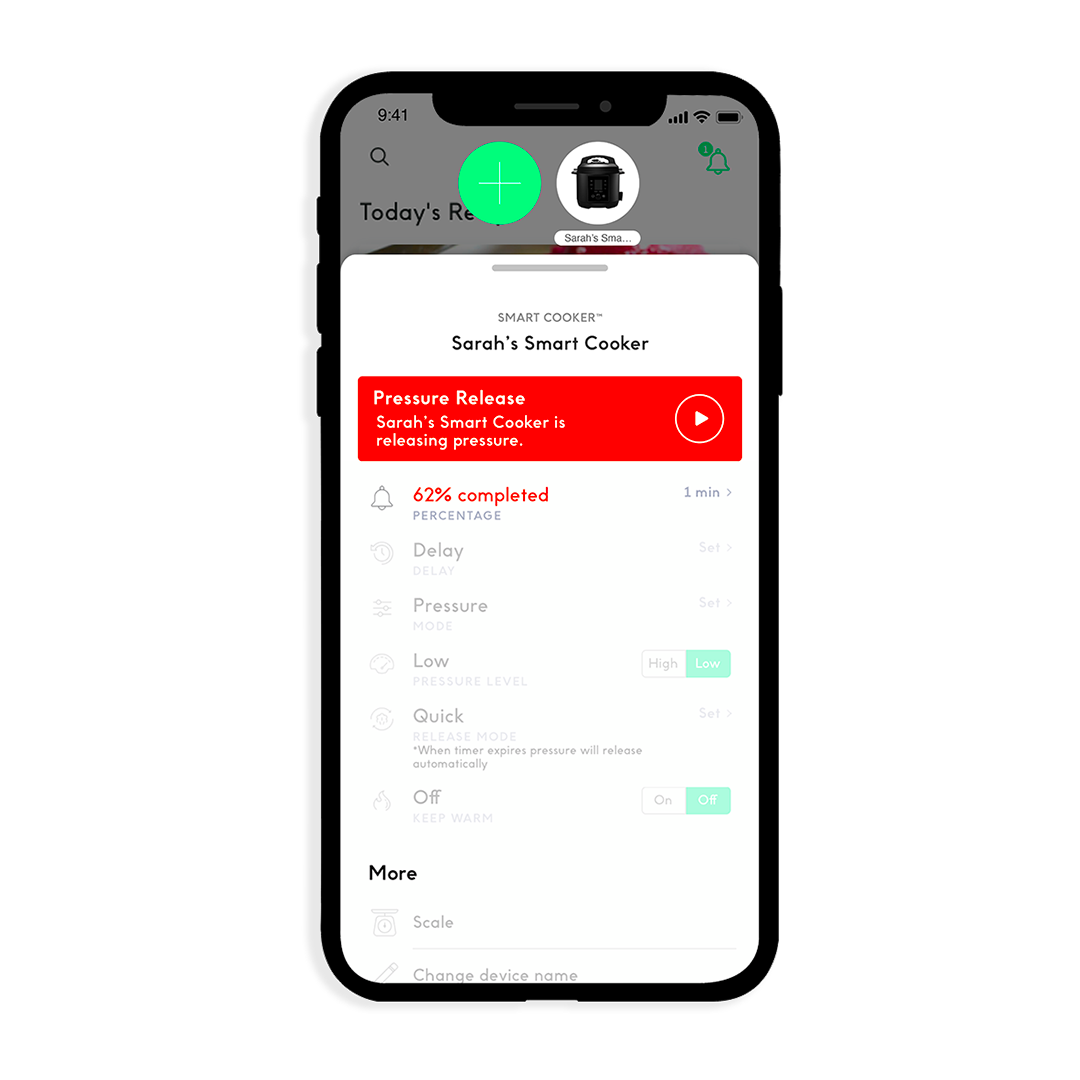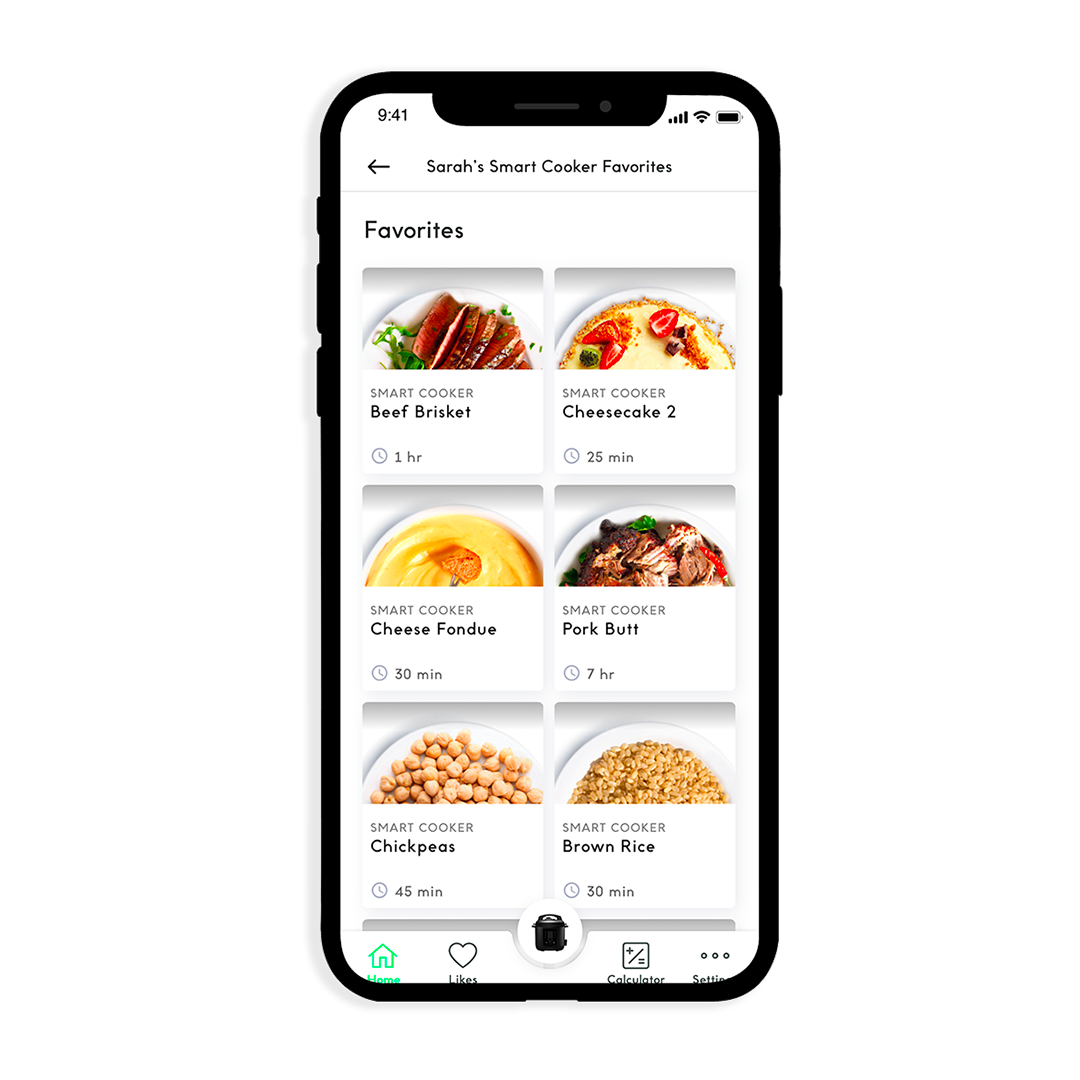 Guided Cooking & prep videos
Explore CHEF iQ®'s growing library of Guided Cooking and prep videos with 5 new recipes added weekly
How-to's
Have questions? Check out our culinary, product, and app how-to videos for every answer
Cooking Calculator
Tell us what you're cooking, and we'll tell you the optimal cook time, mode, and temperature to get there
Smart Bar®
Set and monitor your multi cooker any time, anywhere using our innovative Smart Bar® feature in the app
Favorites
Save your go-to recipes in the app and send cooking presets directly to your multi cooker for one-touch access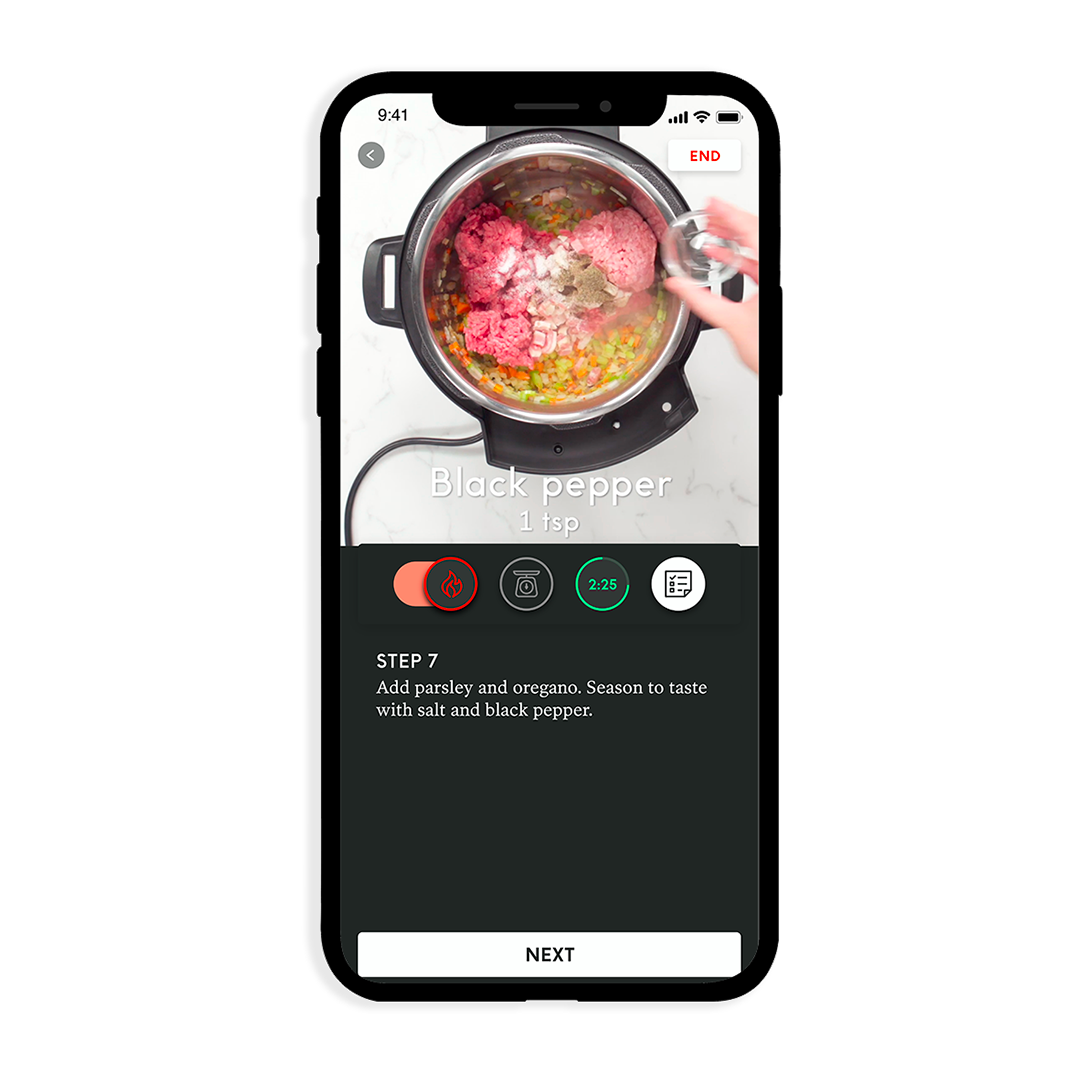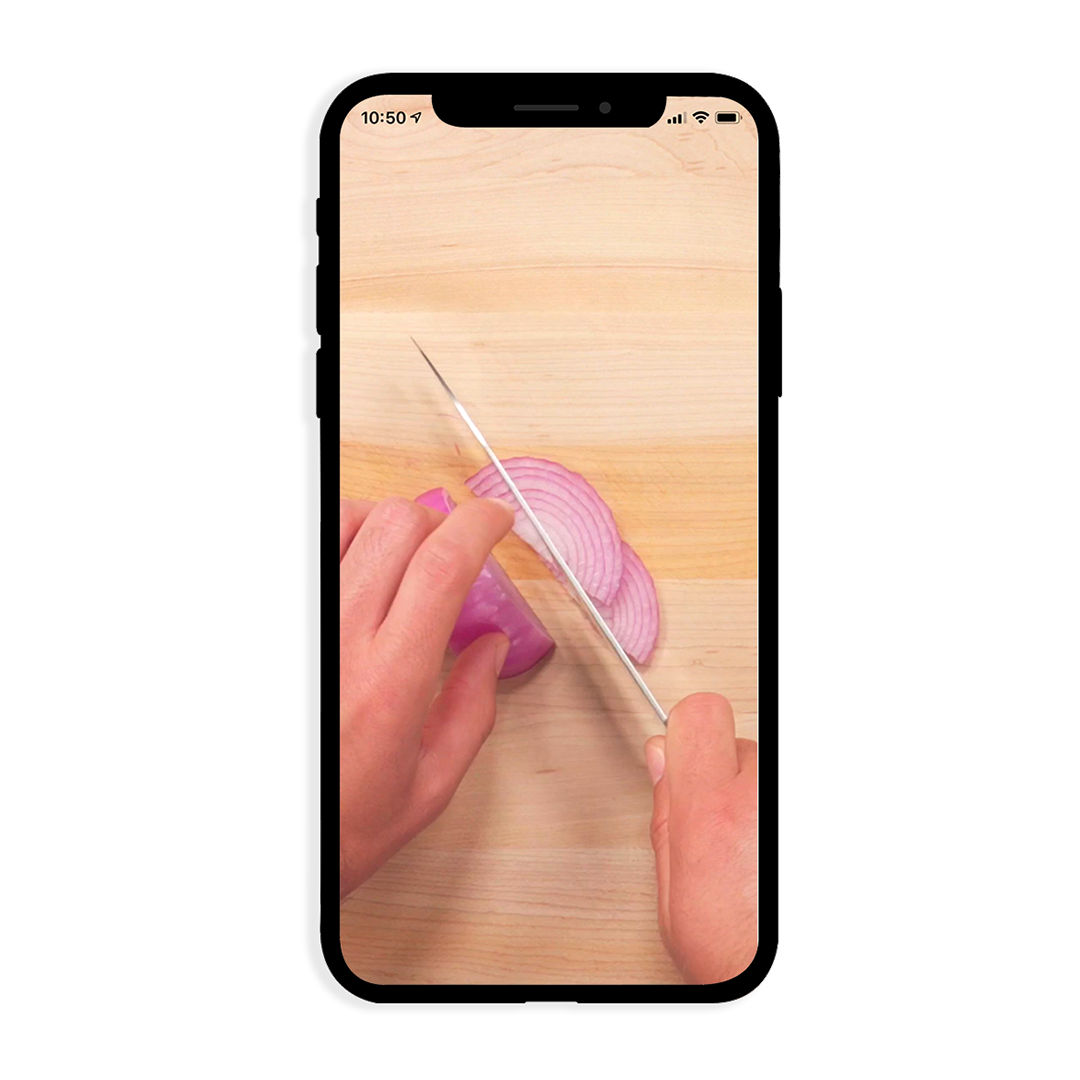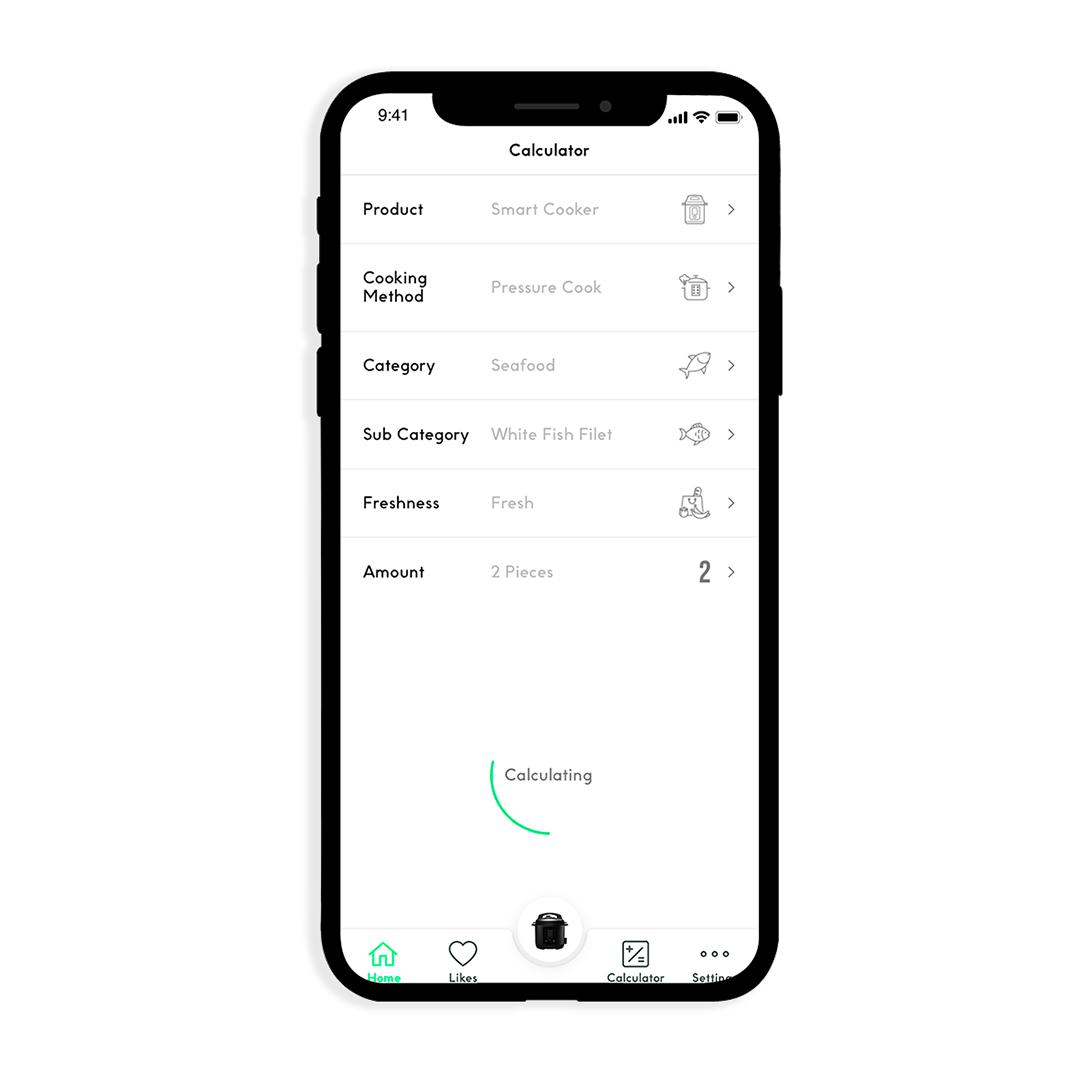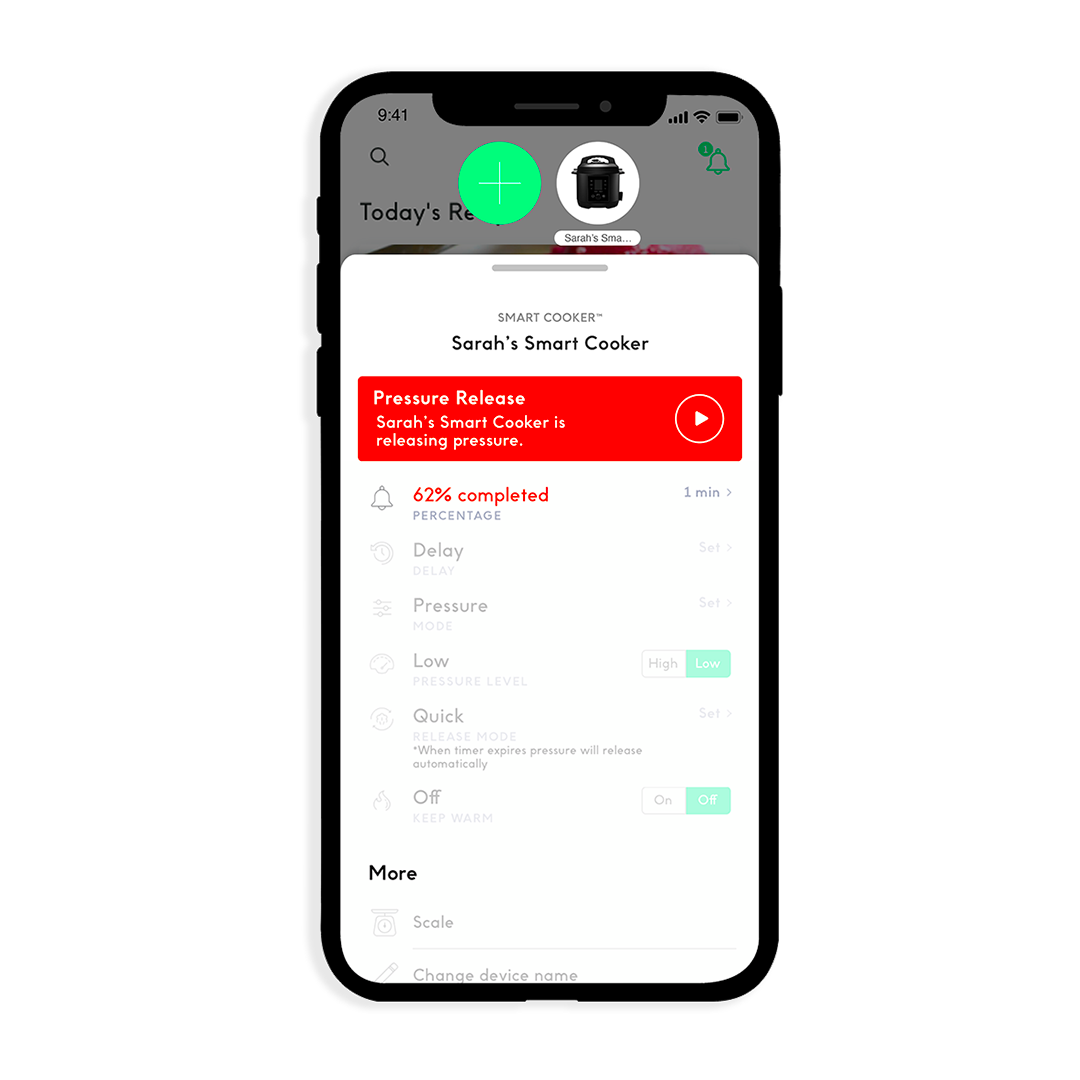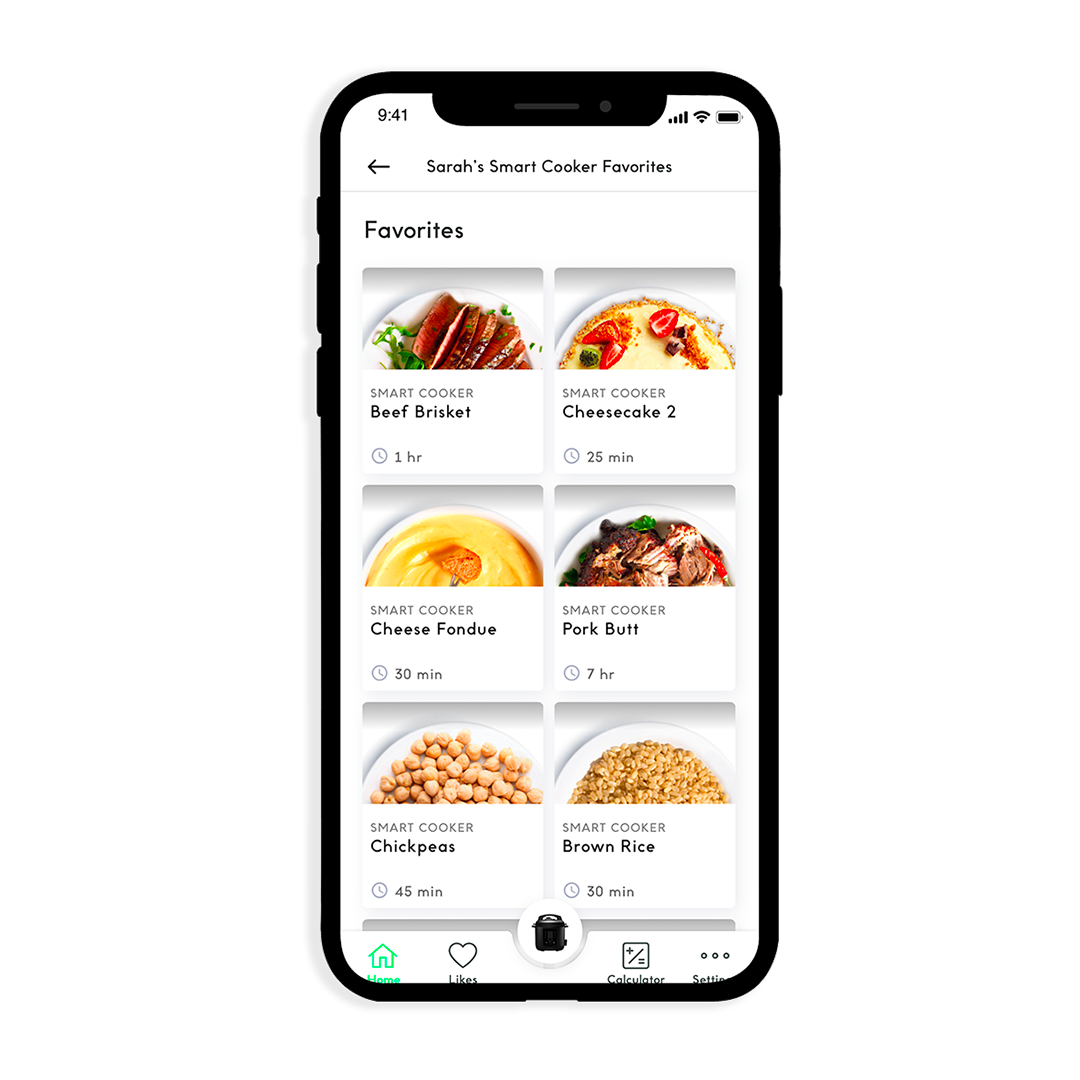 Cooking functions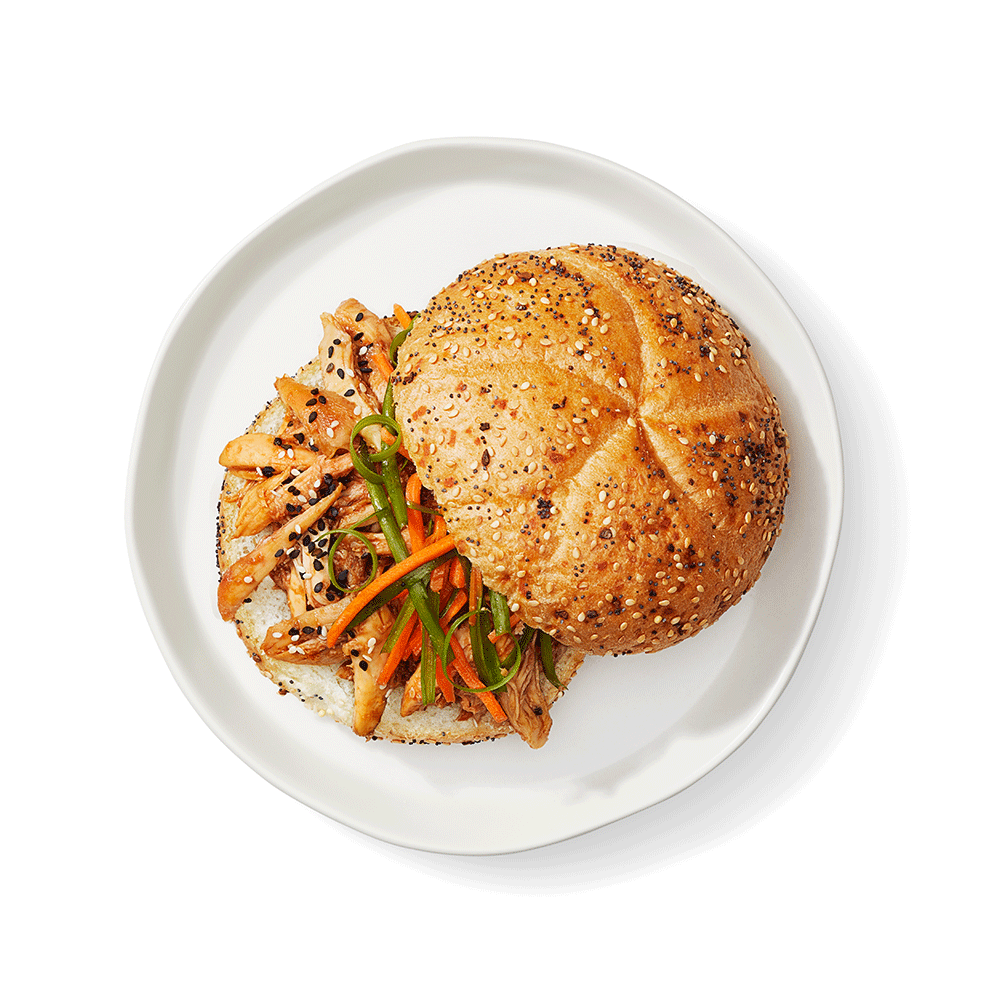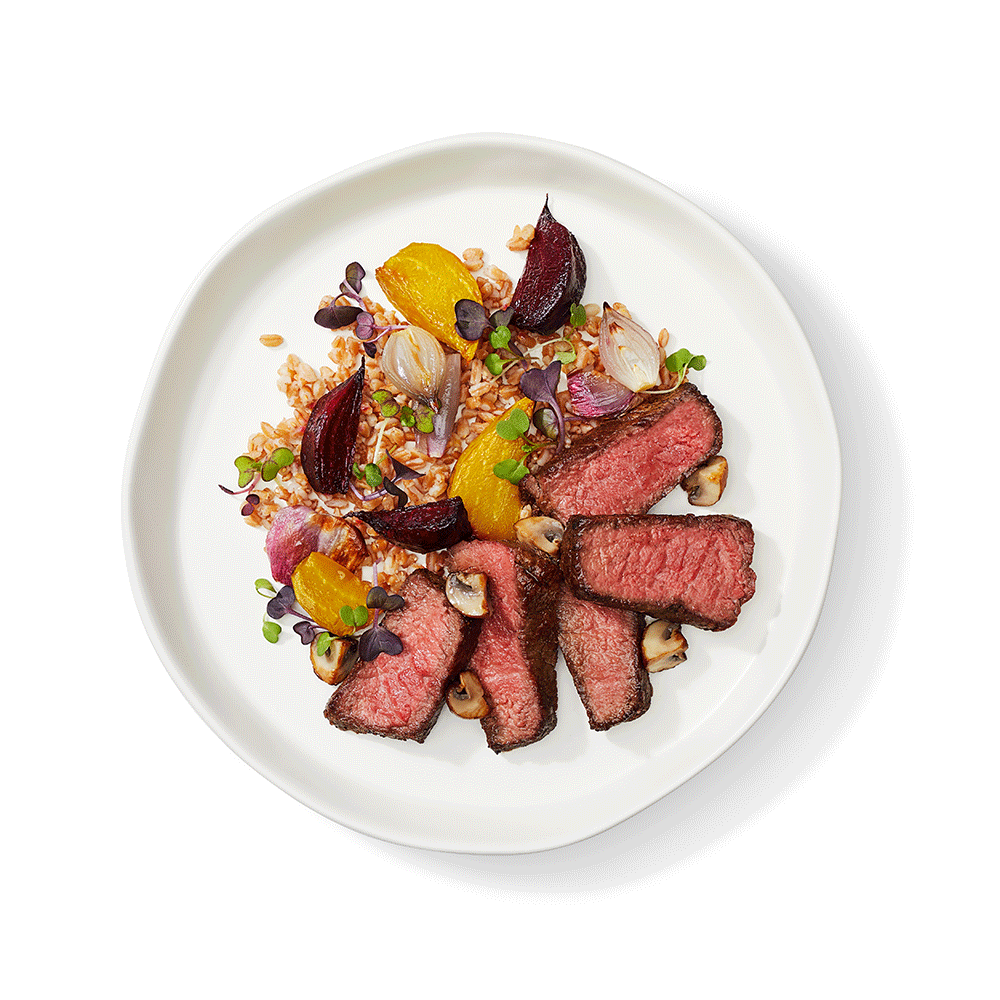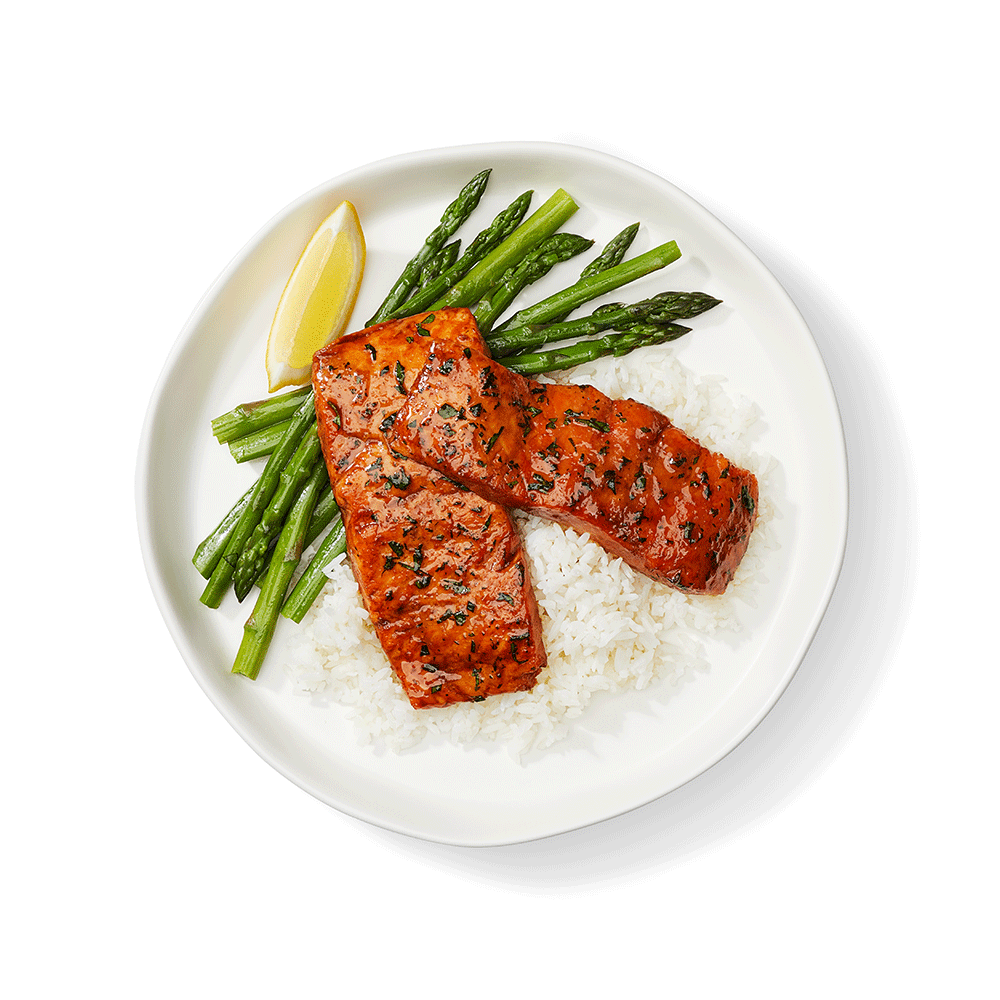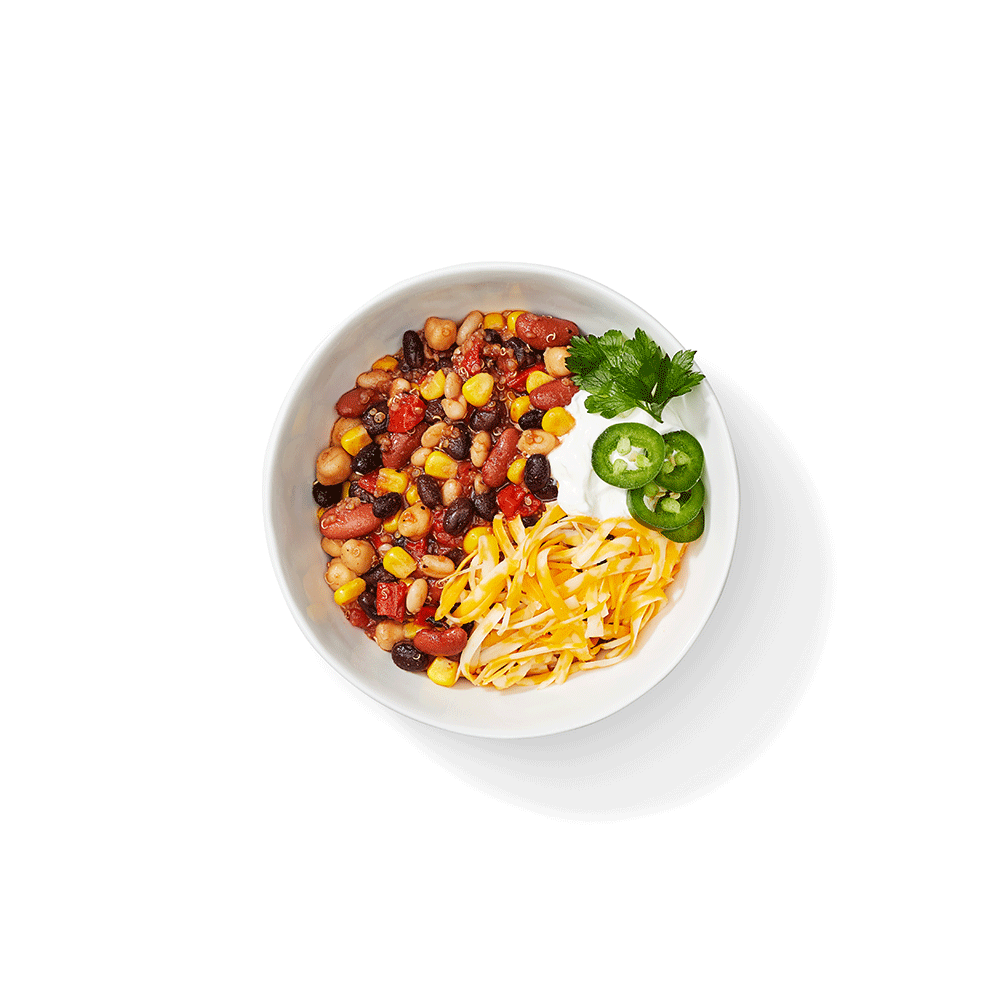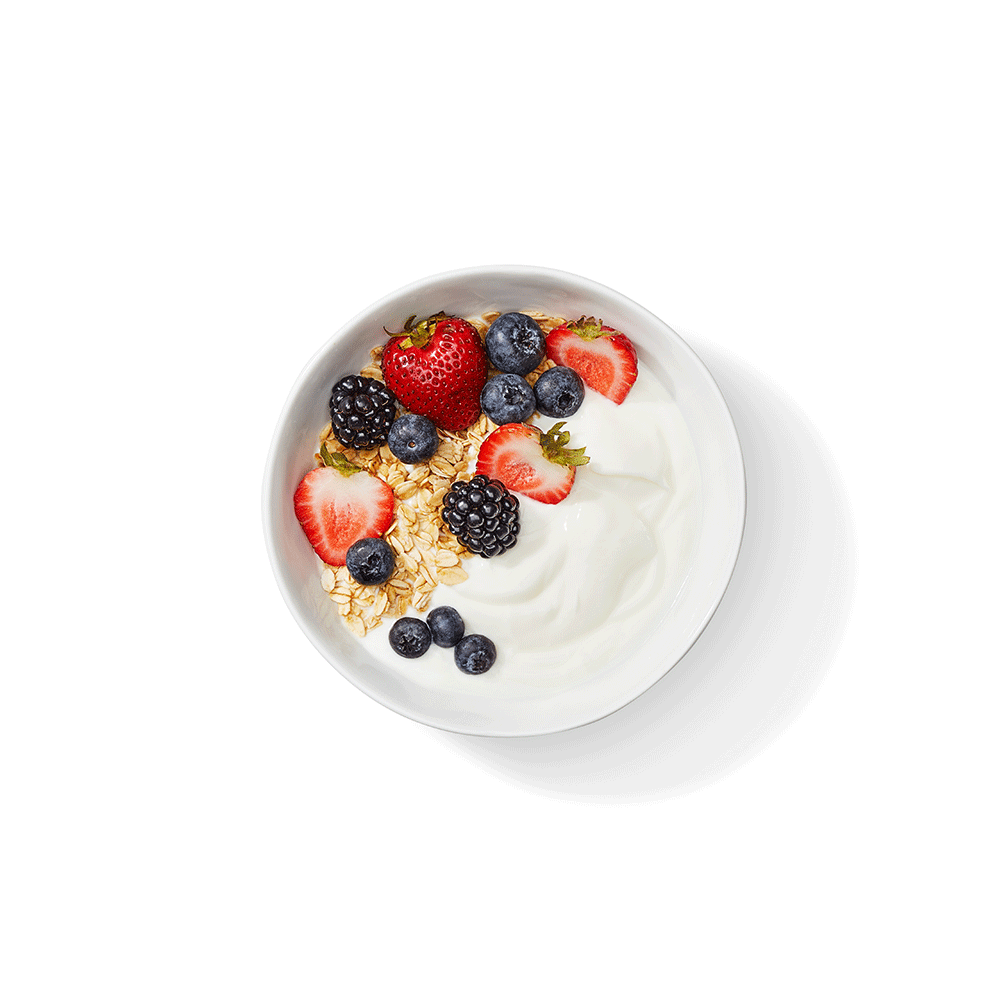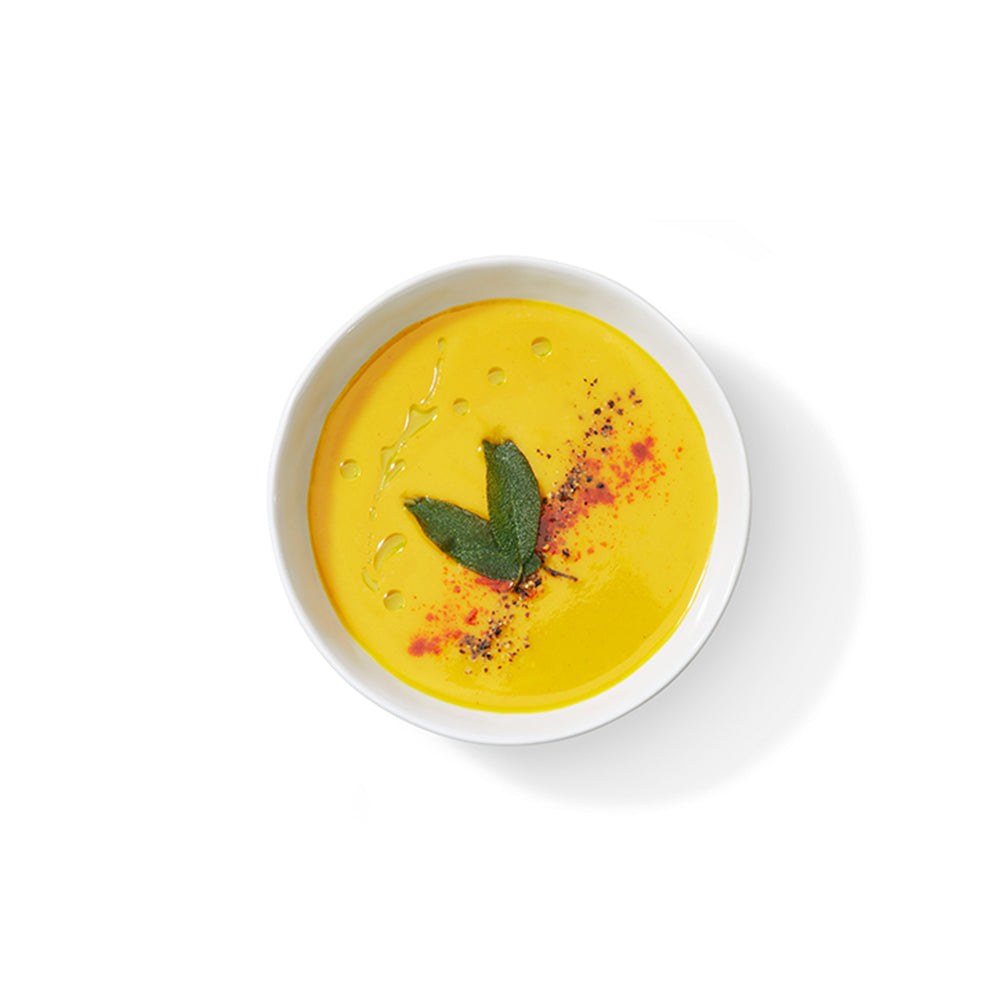 Pressure cook
Pressure cooking is a method of quick cooking that produces tender results in a fraction of the time
Sear/sauté
Searing is high-heat cooking method during which the surface of a food is exposed to extremely high temperatures, resulting in a browned exterior crust
Steam
Steaming is a method of cooking during which boiling water vaporizes into steam, carrying heat into the food in a closed setting
Slow cook
Slow cooking is a low-heat method of cooking, during which contents are enclosed in the pot for a longer period of time than most traditional cooking methods
Ferment
Fermentation is the process through which a steady temperature of 110˚F grows active cultures. The fermentation function is great for making homemade yogurt
Keep warm
The keep warm function maintains a food-safe temperature at 165˚F to ensure food remains warm until ready to serve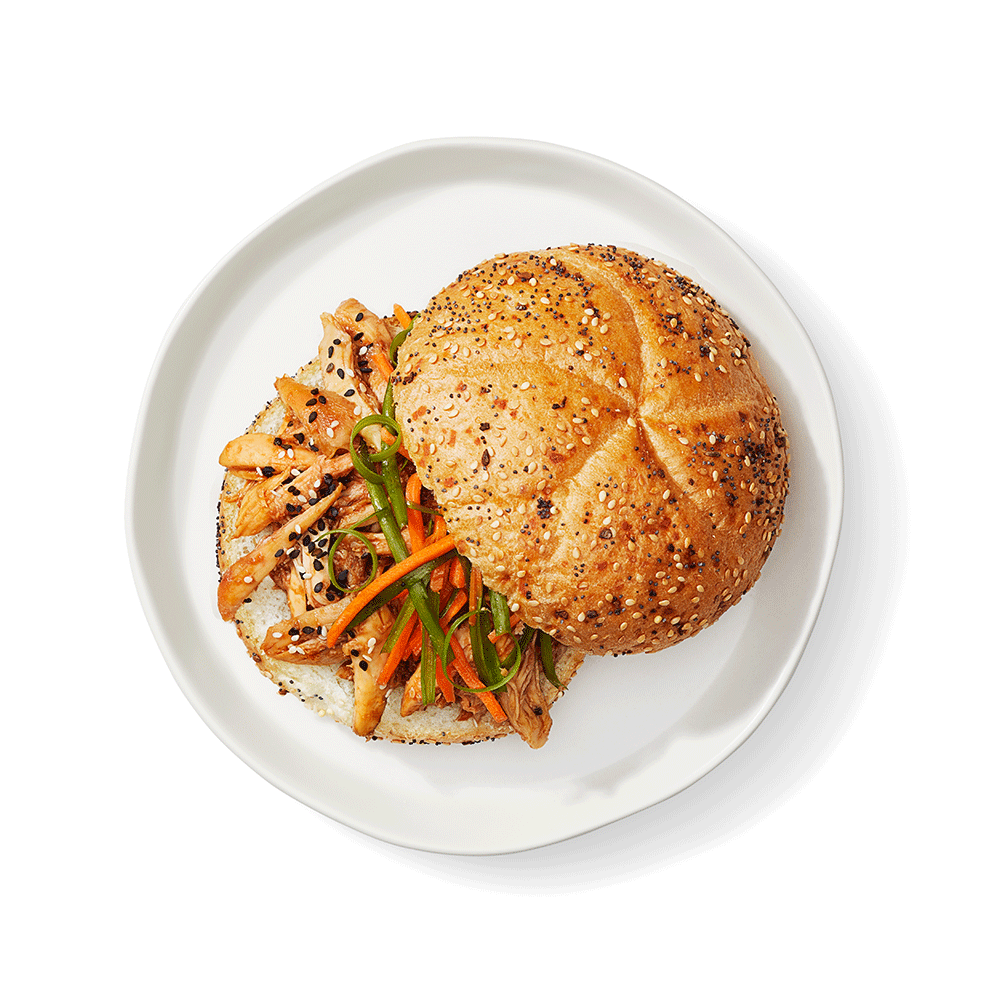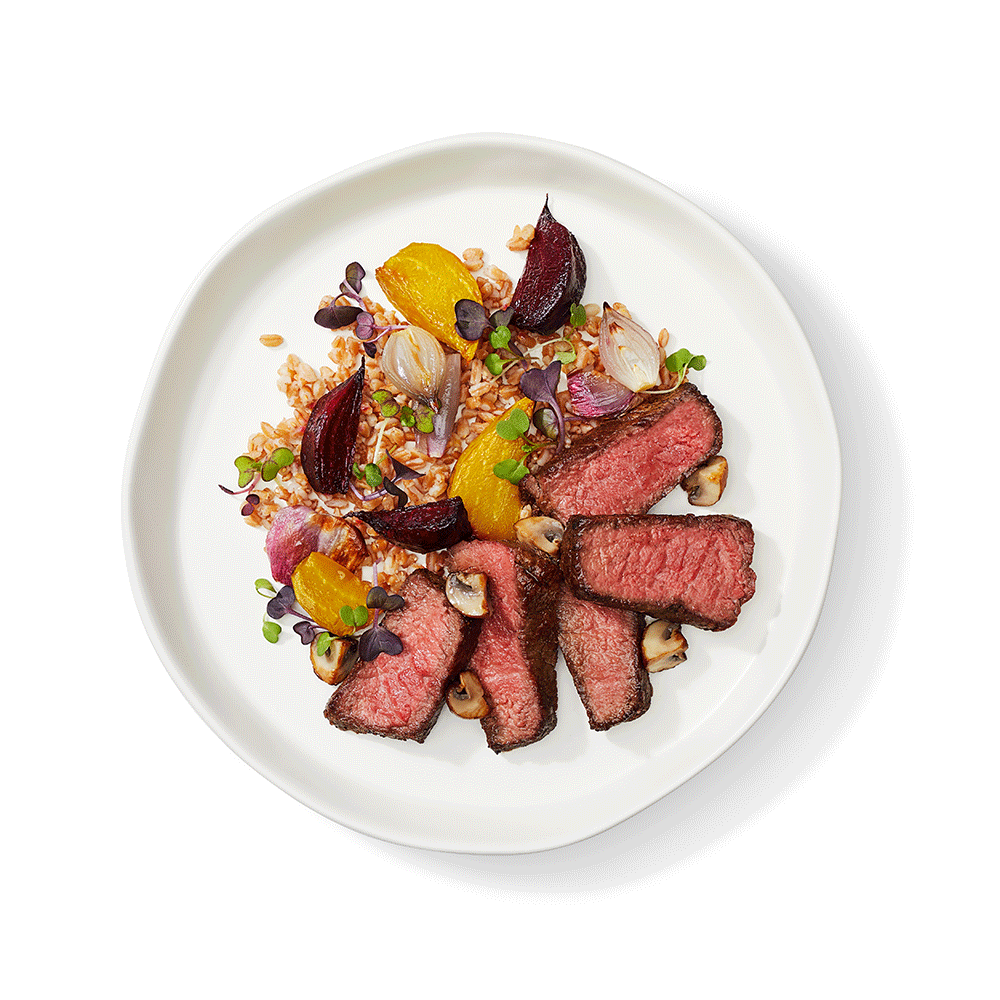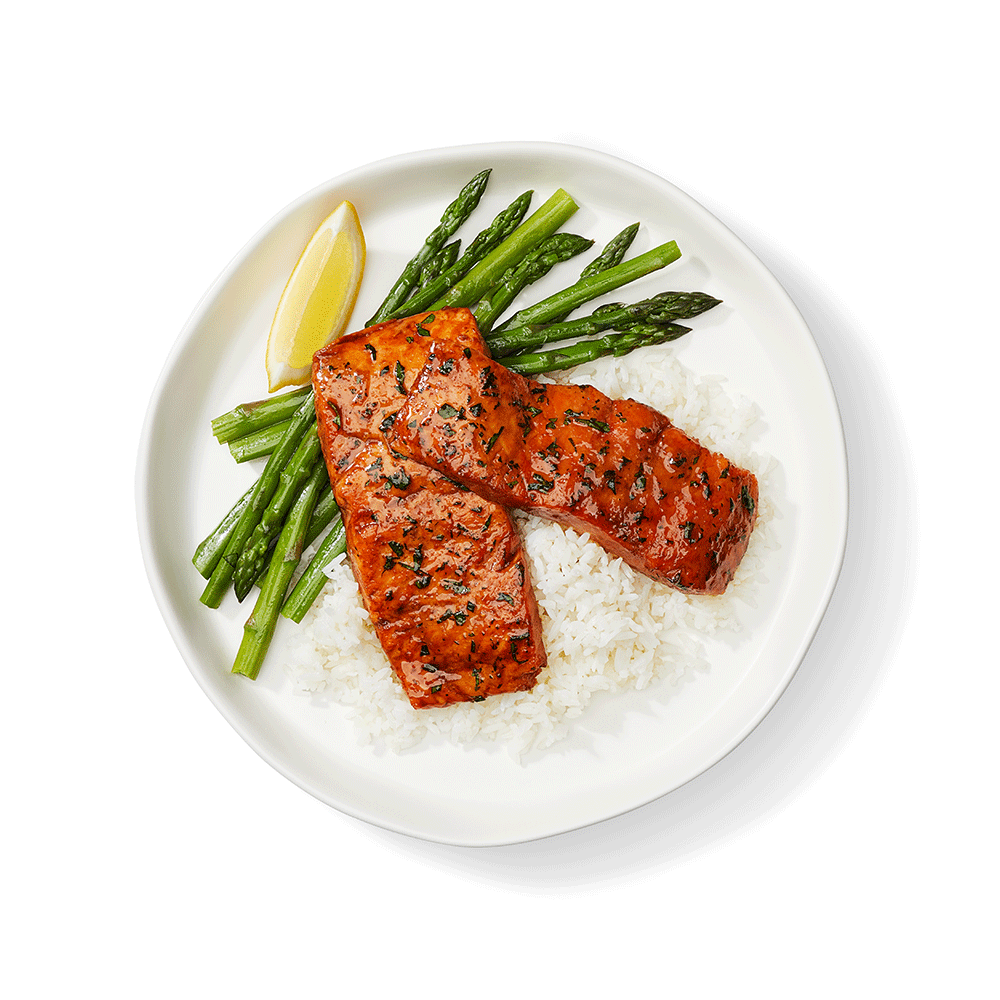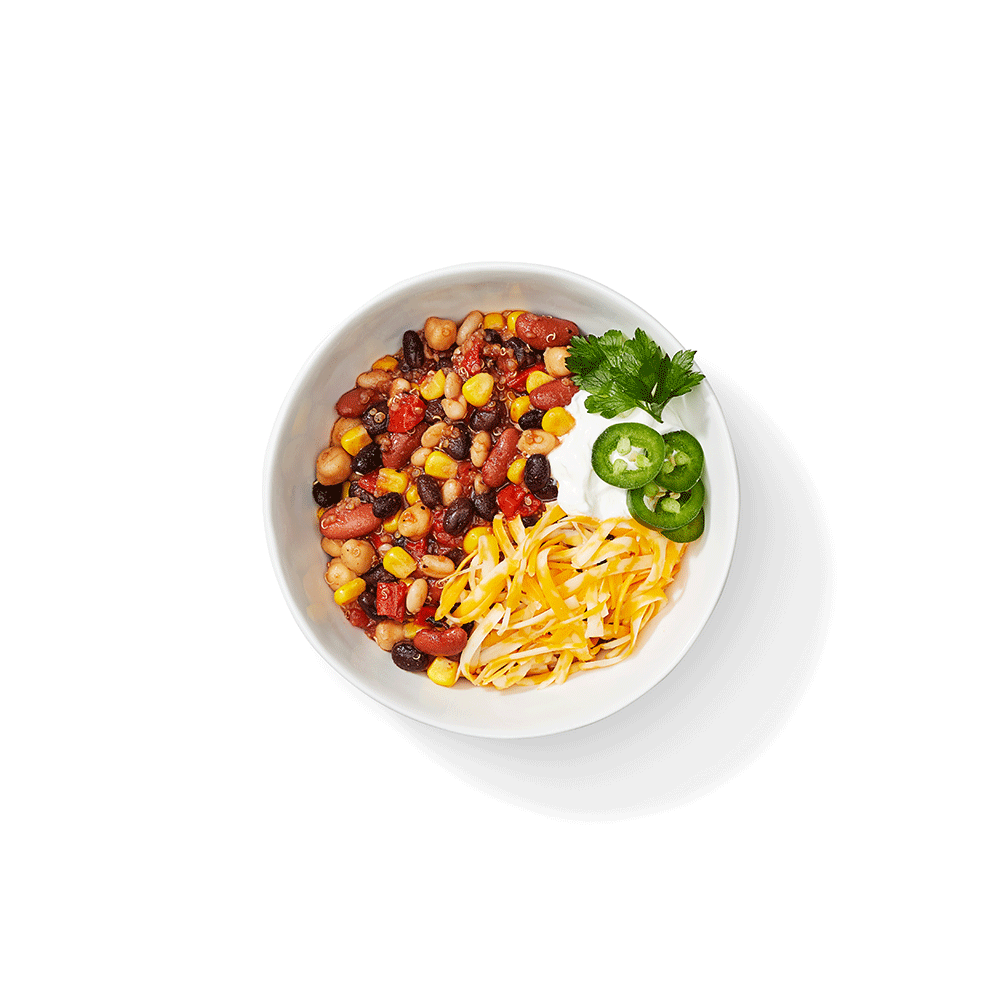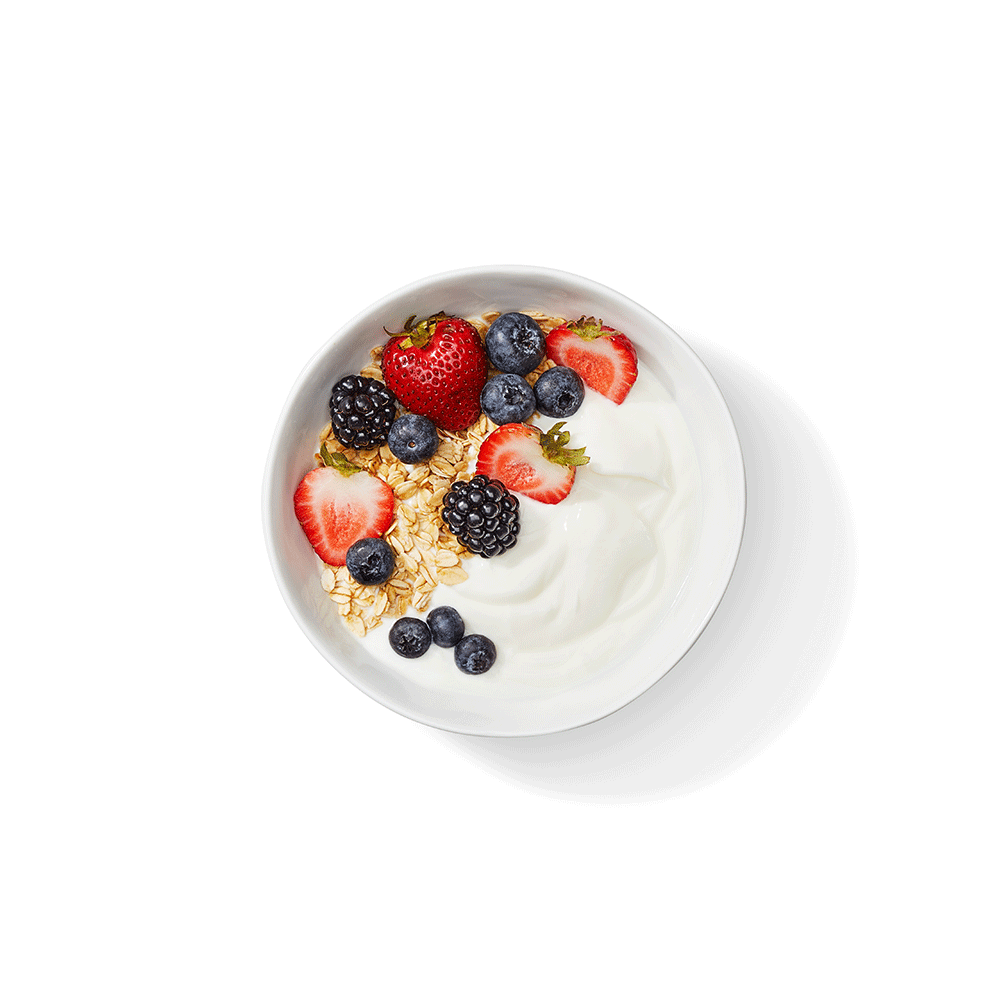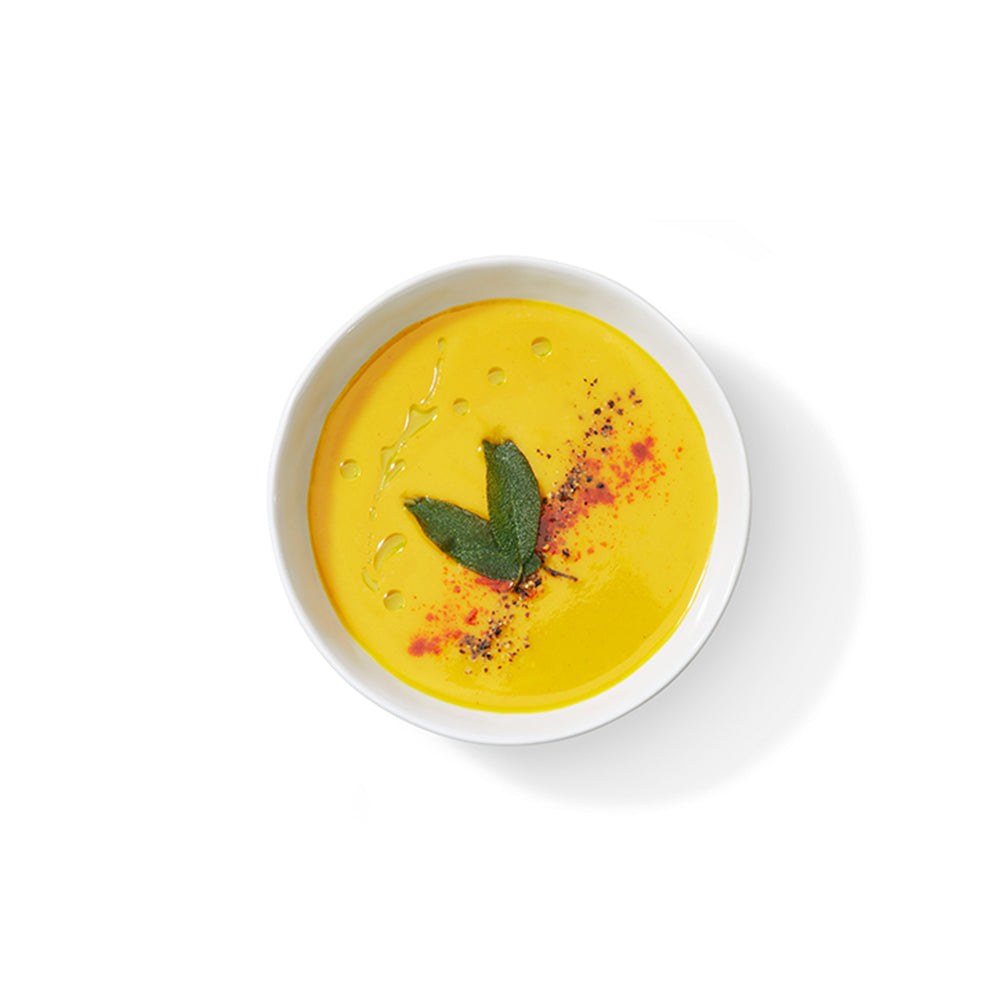 A new way to cook.
A new way to cook.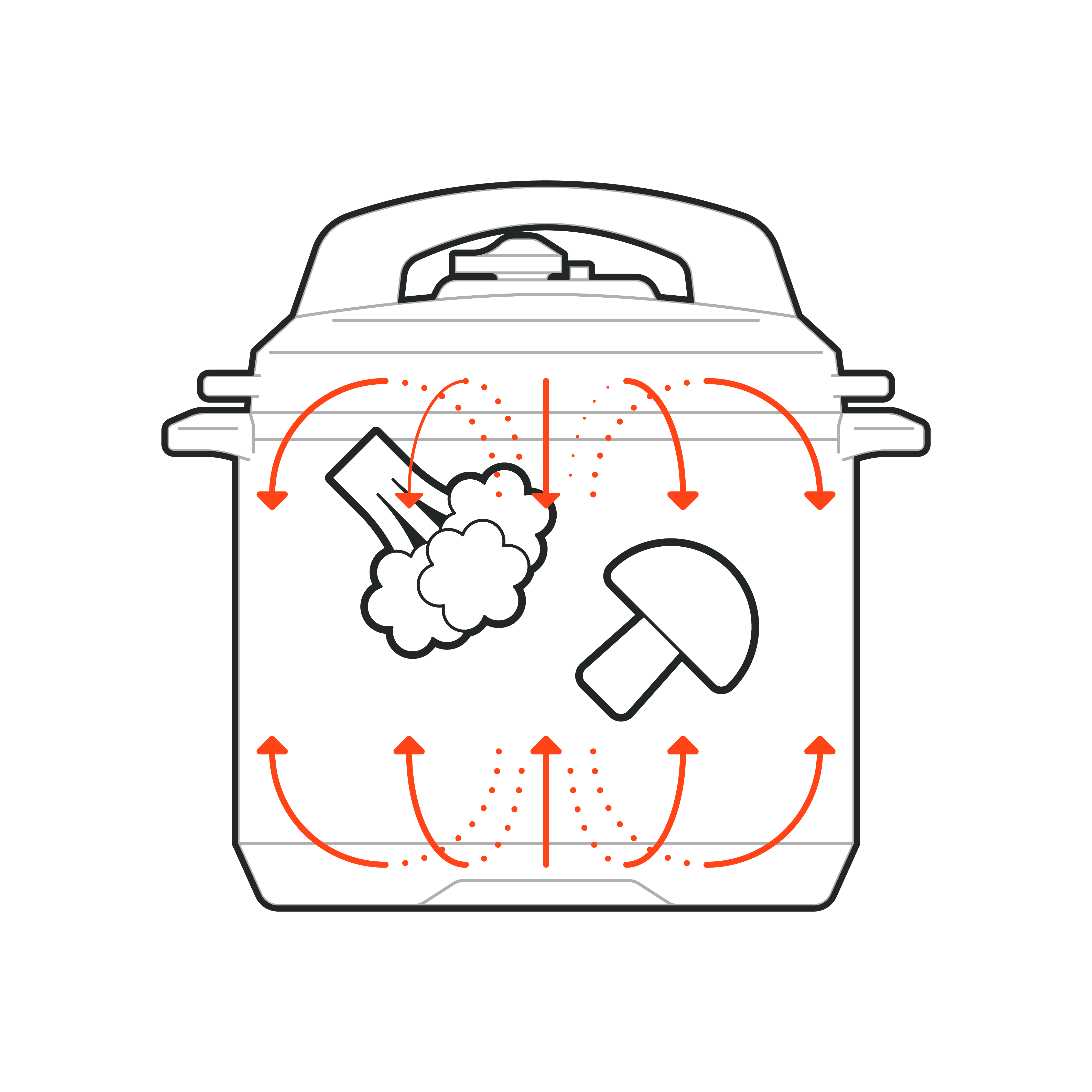 Pressure cook for delicious dishes faster than traditional methods, and with auto pressure release you can safely set it and forget it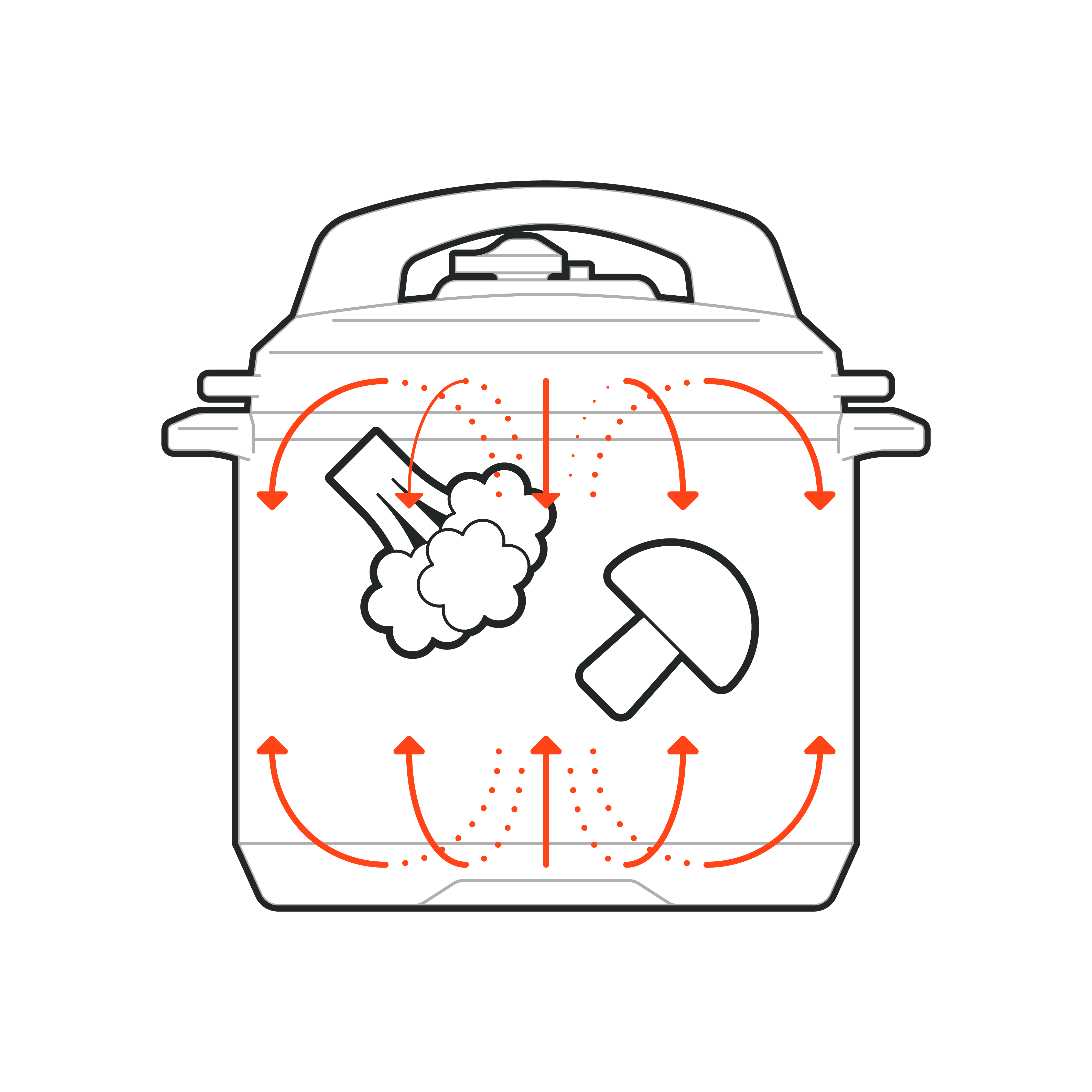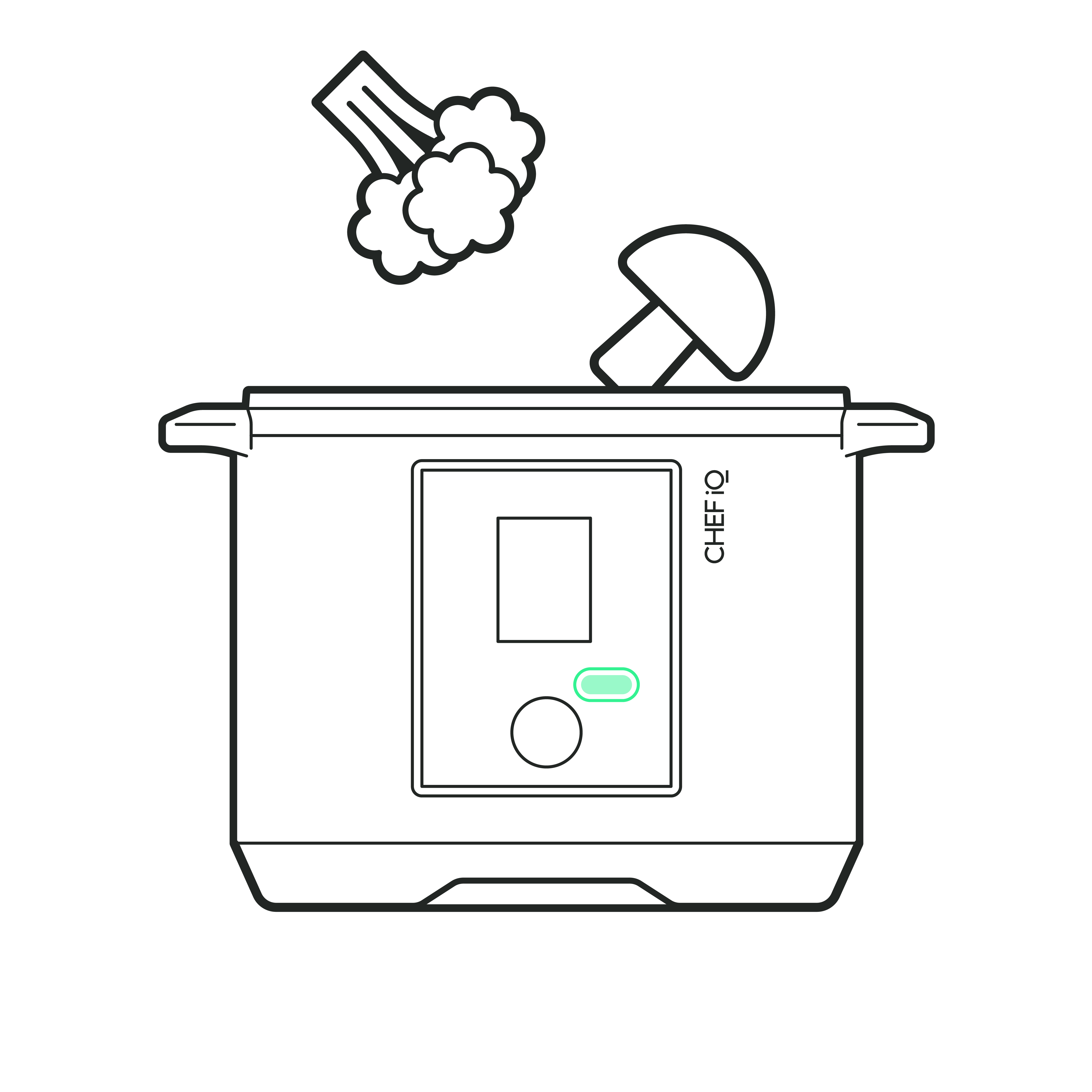 With a built-in smart scale, you can take the mess and the guesswork out of measuring ingredients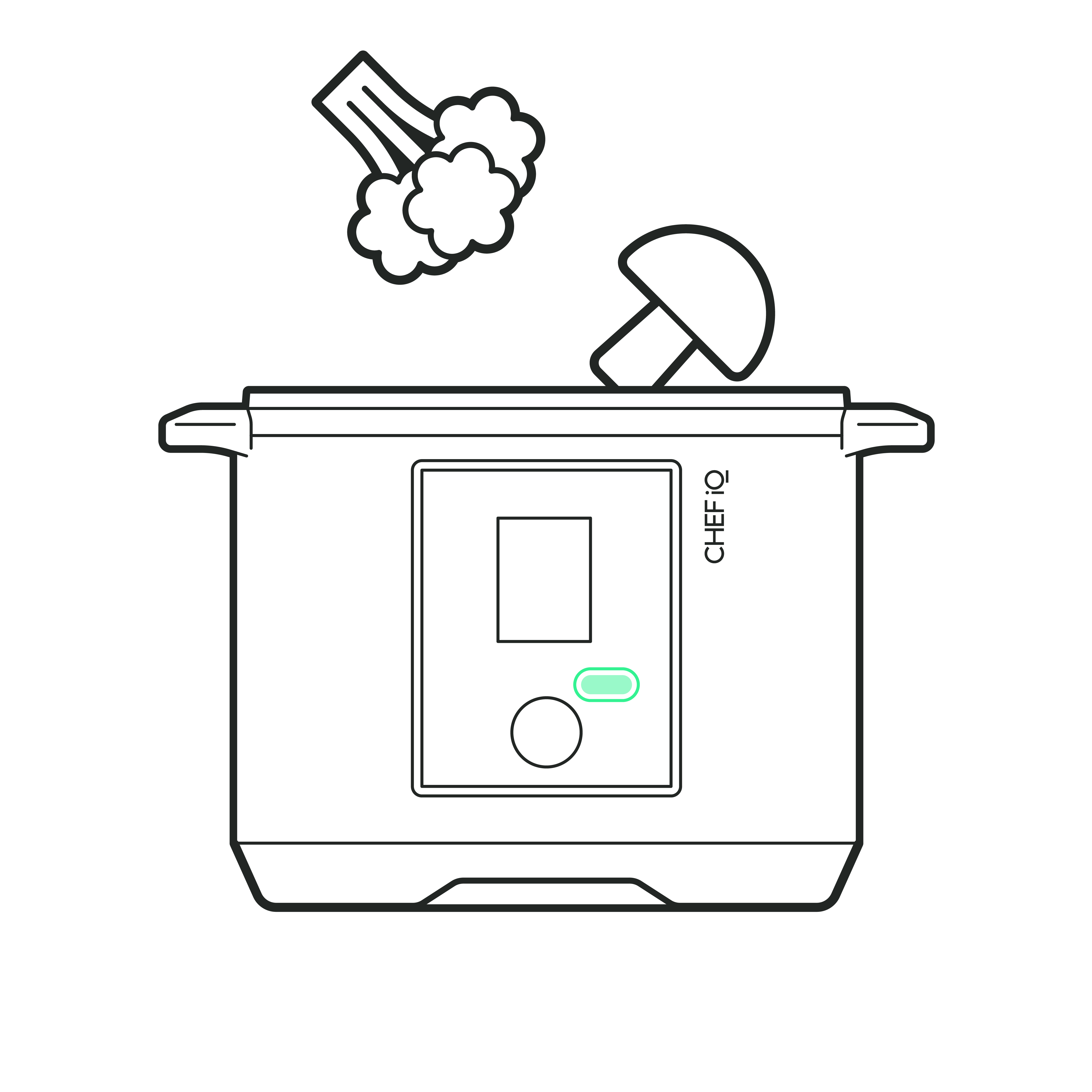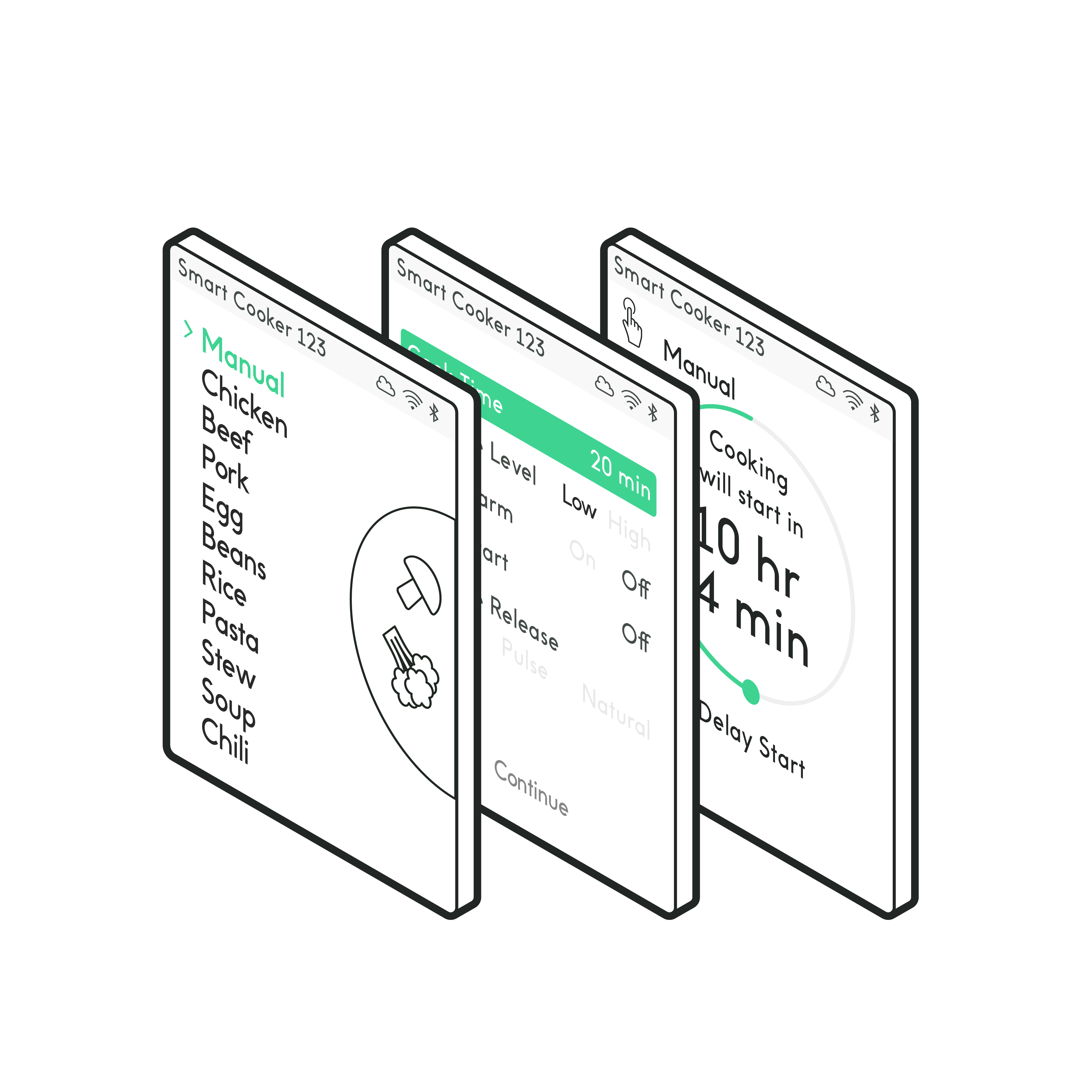 For every cooking function, we've provided you with a list of core ingredients, cook times, and temperatures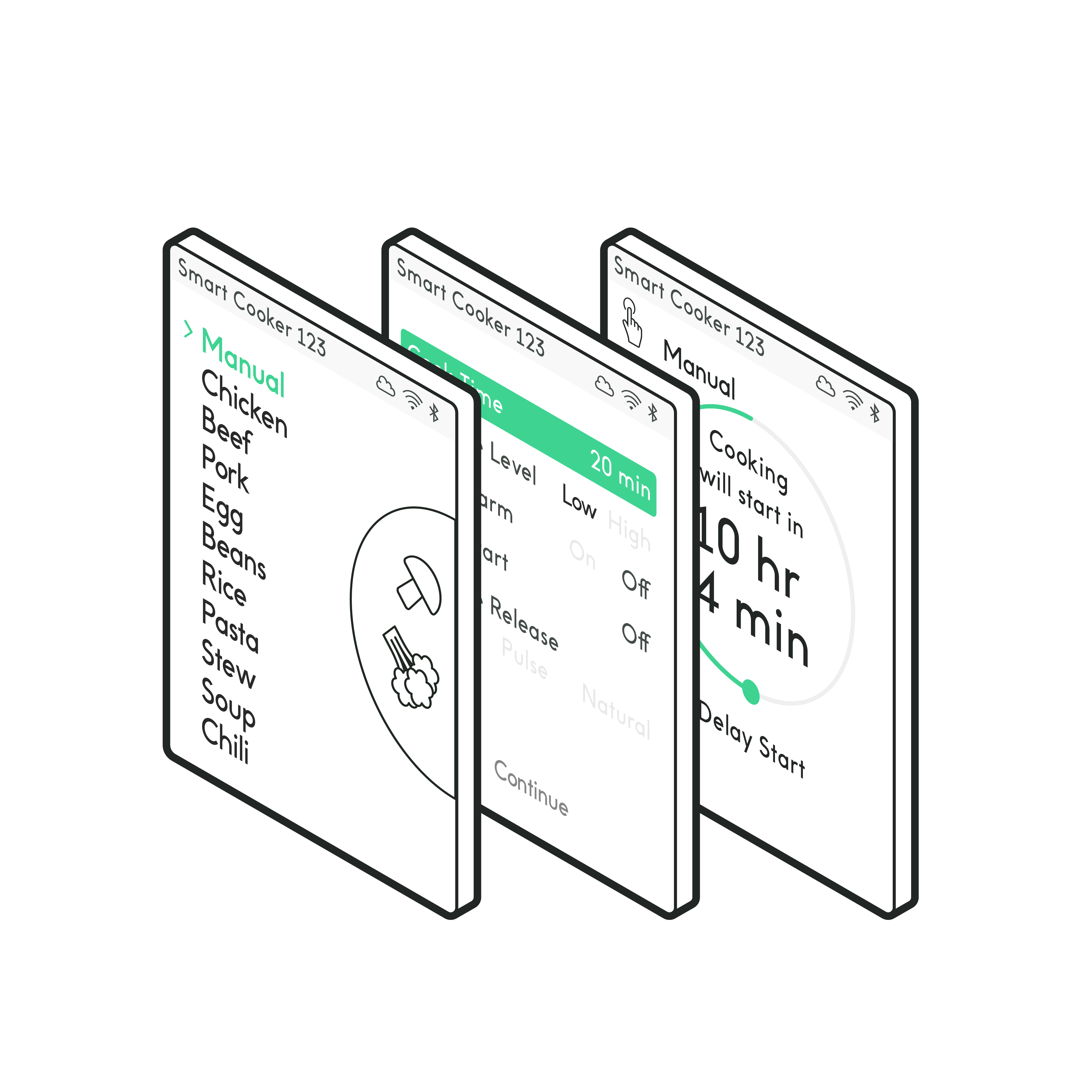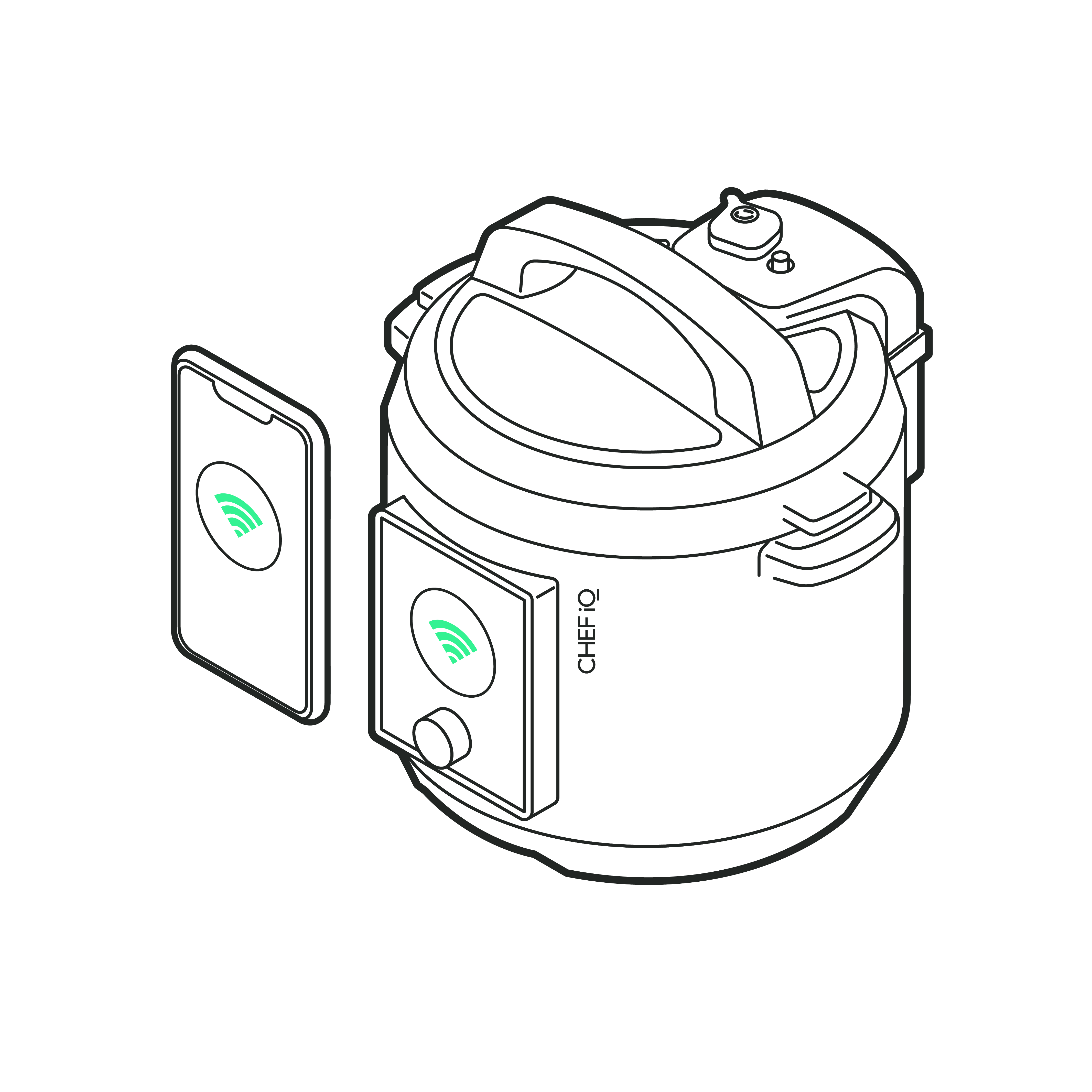 Paired with the CHEF iQ® App via WiFi, our technology works for you, not the other way around