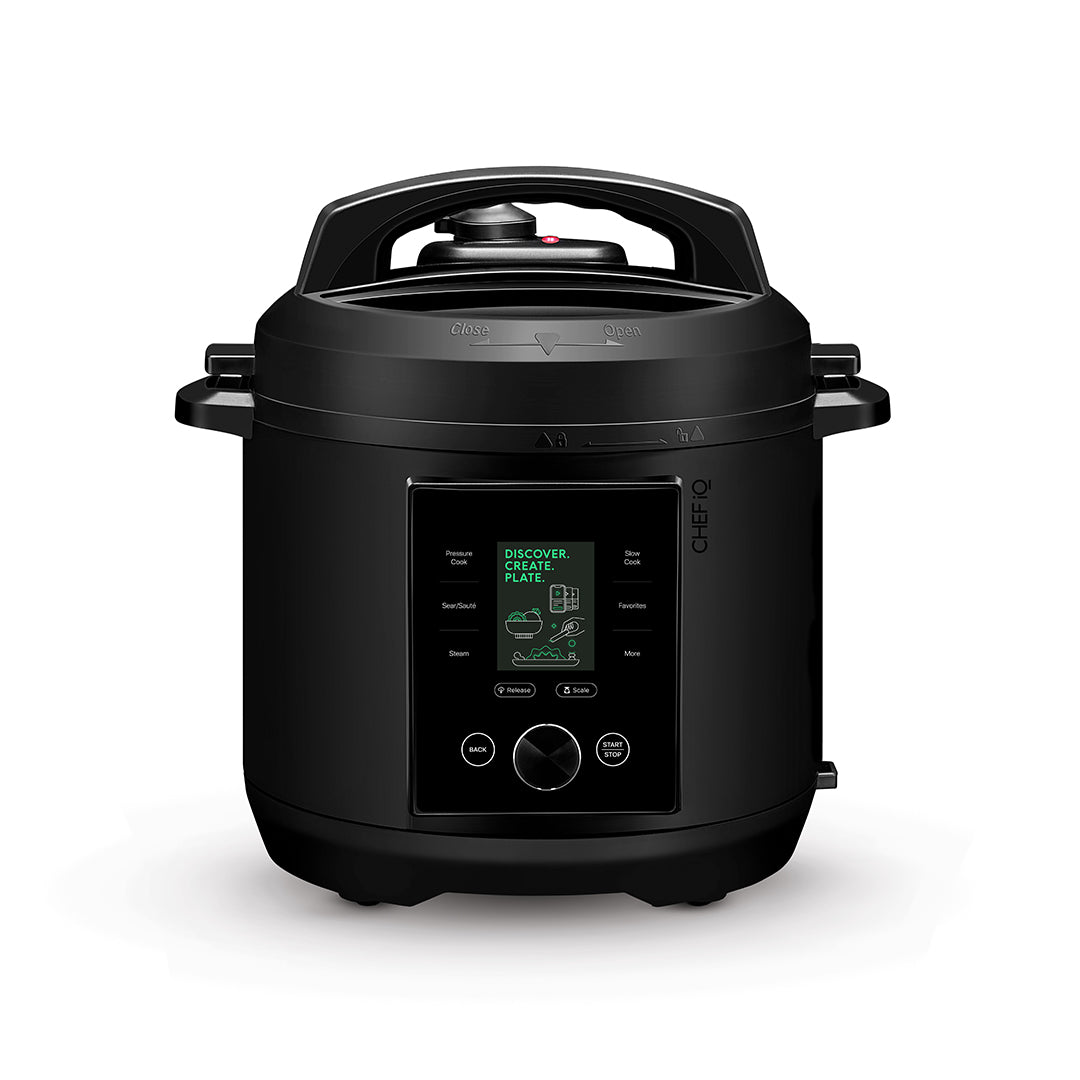 Smart Cooker
• 300+ on-unit cooking presets
• Pairs via WiFi with the CHEF iQ App
• Automatic pressure release technology
• Built-in scale – No measuring cups needed
• Wirelessly receives firmware updates
• Full-color LCD screen with capacitive touch control

• Pressure cook, slow cook, sear/sauté, steam, and more
• Send custom cooking presets from the Cooking Calculator
• Control with Guided Cooking recipes in the CHEF iQ App
• 5 additional Guided Cooking recipes added each week
• Rapid cooking creates meals up to 70% faster
• Save your favorite cooking presets directly to your Smart Cooker

• 6-quart nonstick cooking pot
• Top-rack dishwasher-safe accessories, pot, and lid
• 13 inches X 13 inches
• 1000 Watts
• ETL certified, FDA approved, FCC certified, and BPA-free accessories
• 300+ on-unit cooking presets
• Pairs via WiFi with the CHEF iQ App
• Automatic pressure release technology
• Built-in scale – No measuring cups needed
• Wirelessly receives firmware updates
• Full-color LCD screen with capacitive touch control
• Pressure cook, slow cook, sear/sauté, steam, and more
• Send custom cooking presets from the Cooking Calculator
• Control with Guided Cooking recipes in the CHEF iQ App
• 5 additional Guided Cooking recipes added each week
• Rapid cooking creates meals up to 70% faster
• Save your favorite cooking presets directly to your Smart Cooker
• 6-quart nonstick cooking pot
• Top-rack dishwasher-safe accessories, pot, and lid
• 13 inches X 13 inches
• 1000 Watts
• ETL certified, FDA approved, FCC certified, and BPA-free accessories
Add to cart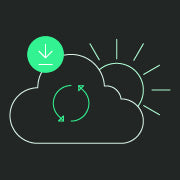 Over-the-air firmware updates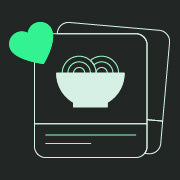 Hundreds of Guided Cooking recipes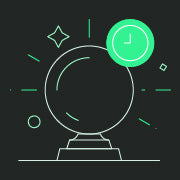 300+ on-unit presets for every cook function
Monitor cook status in the CHEF iQ App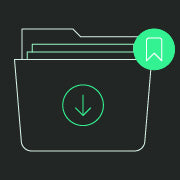 Save your favorite cooking settings on your Smart Cooker
SMART COOKER

TM

US

THECOMPETITOR

THEM

MULTIPLE COOK FUNCTIONS

Pressure cook, slow cook, sear/sauté, steam, and more.

WIFI CONNECTIVITY

Pairs with app.

AUTOMATIC PRESSURE RELEASE

Releases steam automatically at the end of the pressure cooking process using one of three methods.

INTEGRATED SCALE

Weighs ingredients directly in the cooking pot with four built-in smart sensors.

WIRELESS UPDATES

Multicooker gets smarter over time with firmware updates.

CAPACITIVE TOUCH CONTROL

Buttons respond to just a light touch for a user-friendly experience.

FAVORITES FEATURE

Save cooking presets directly on your pressure cooker.

FULL-COLOR LCD DISPLAY

High definition digital display.

NONSTICK COOKING POT

Easy to clean, dishwasher safe.
$200

|

Add to cart